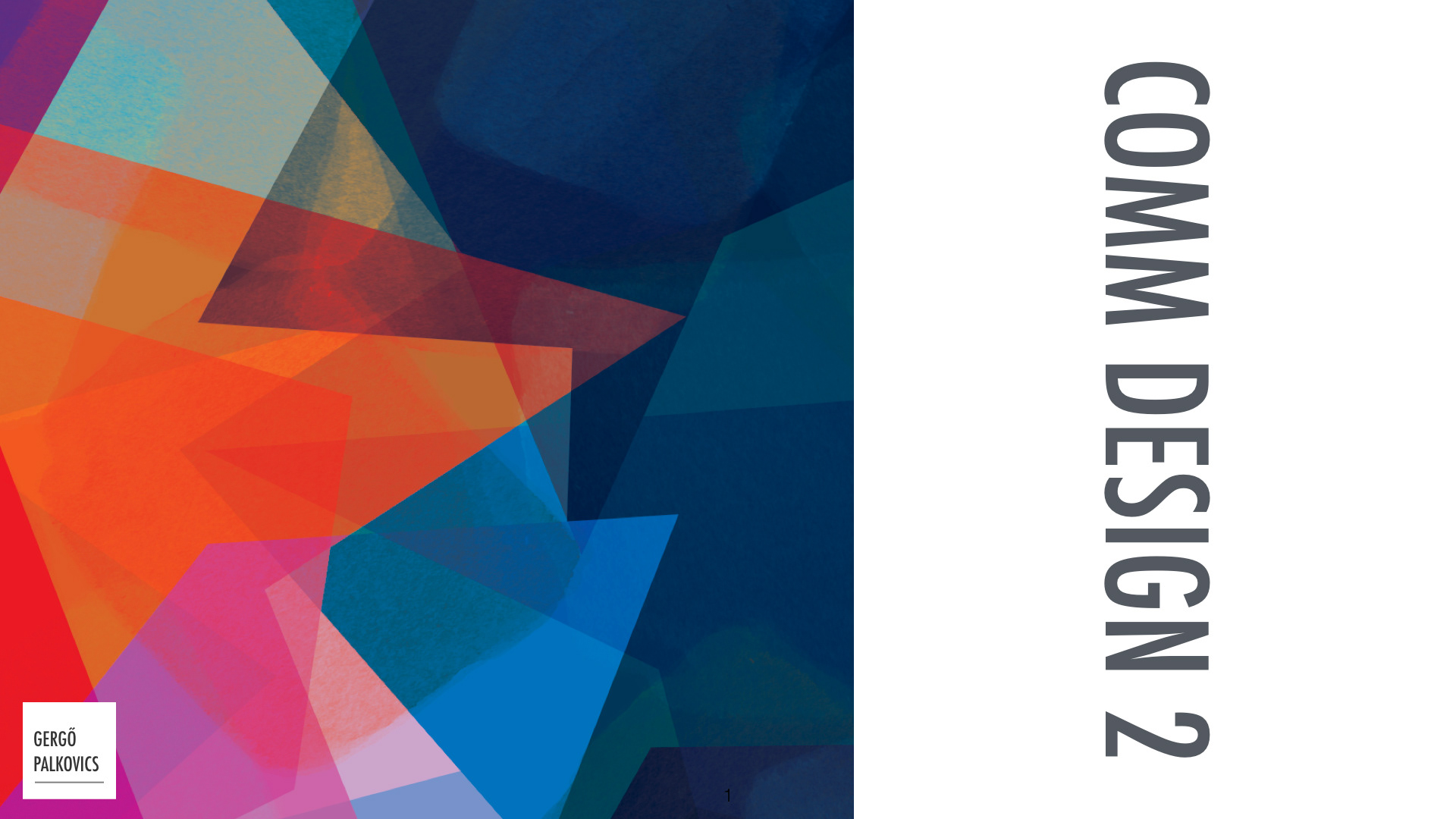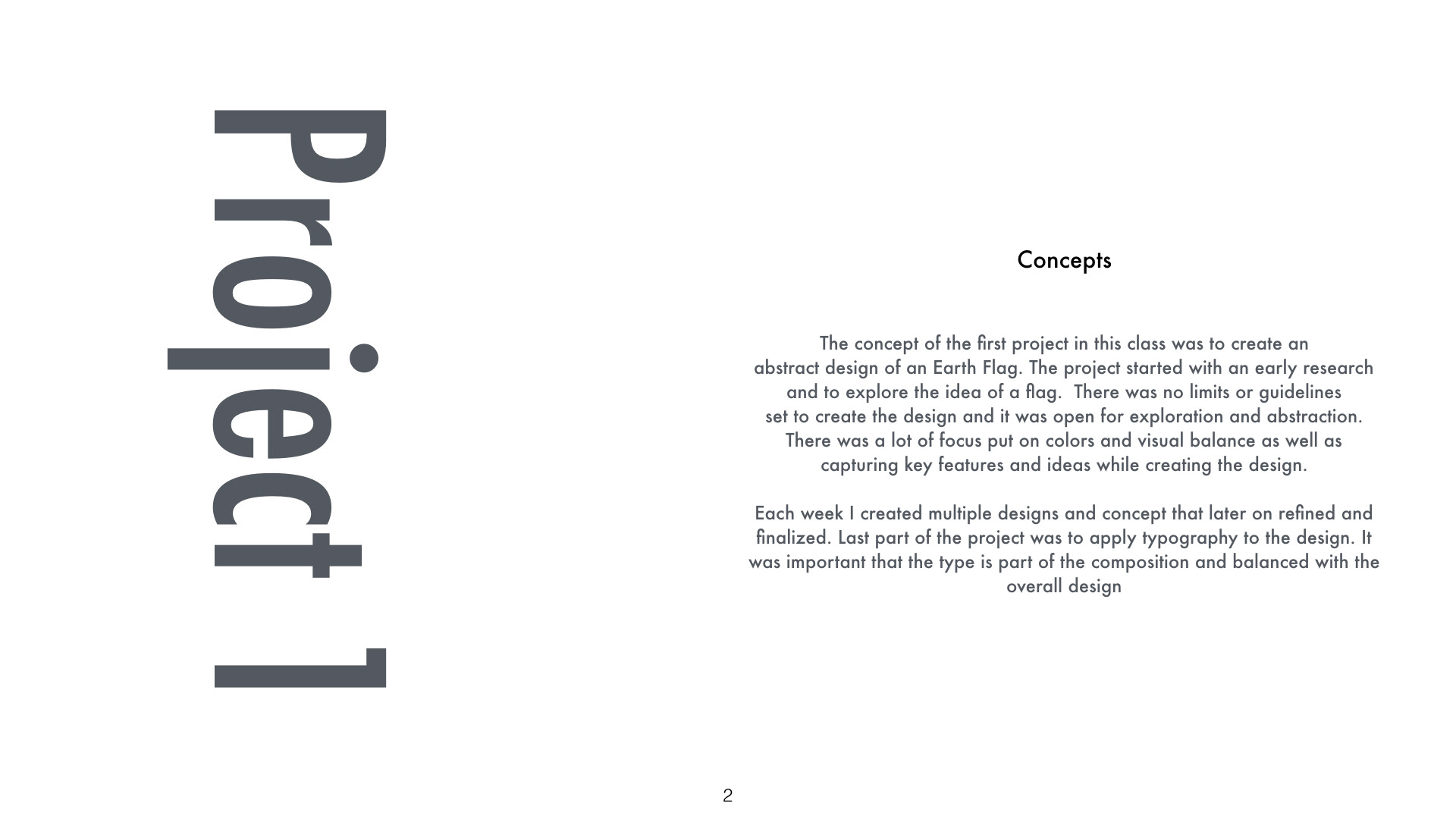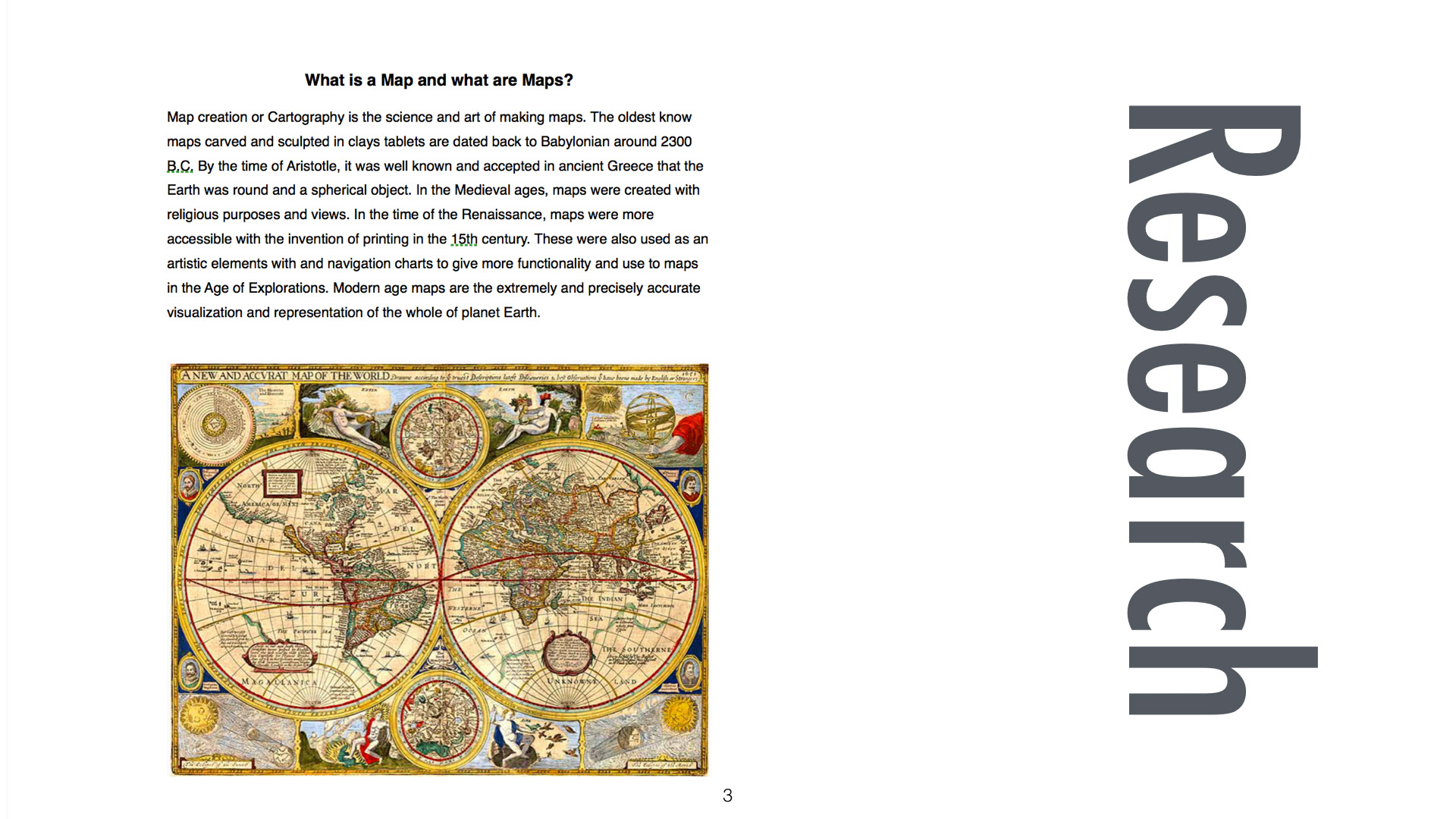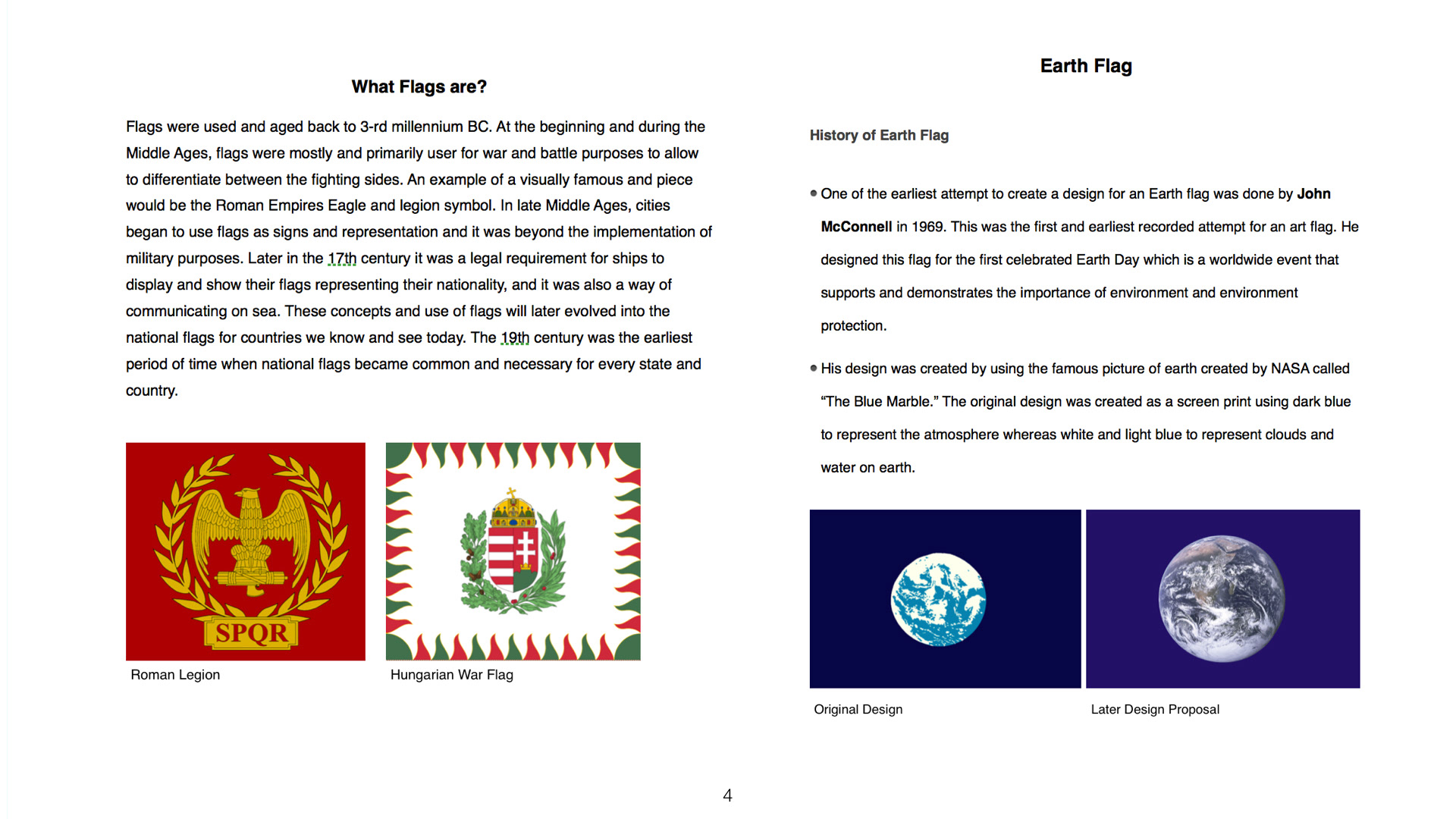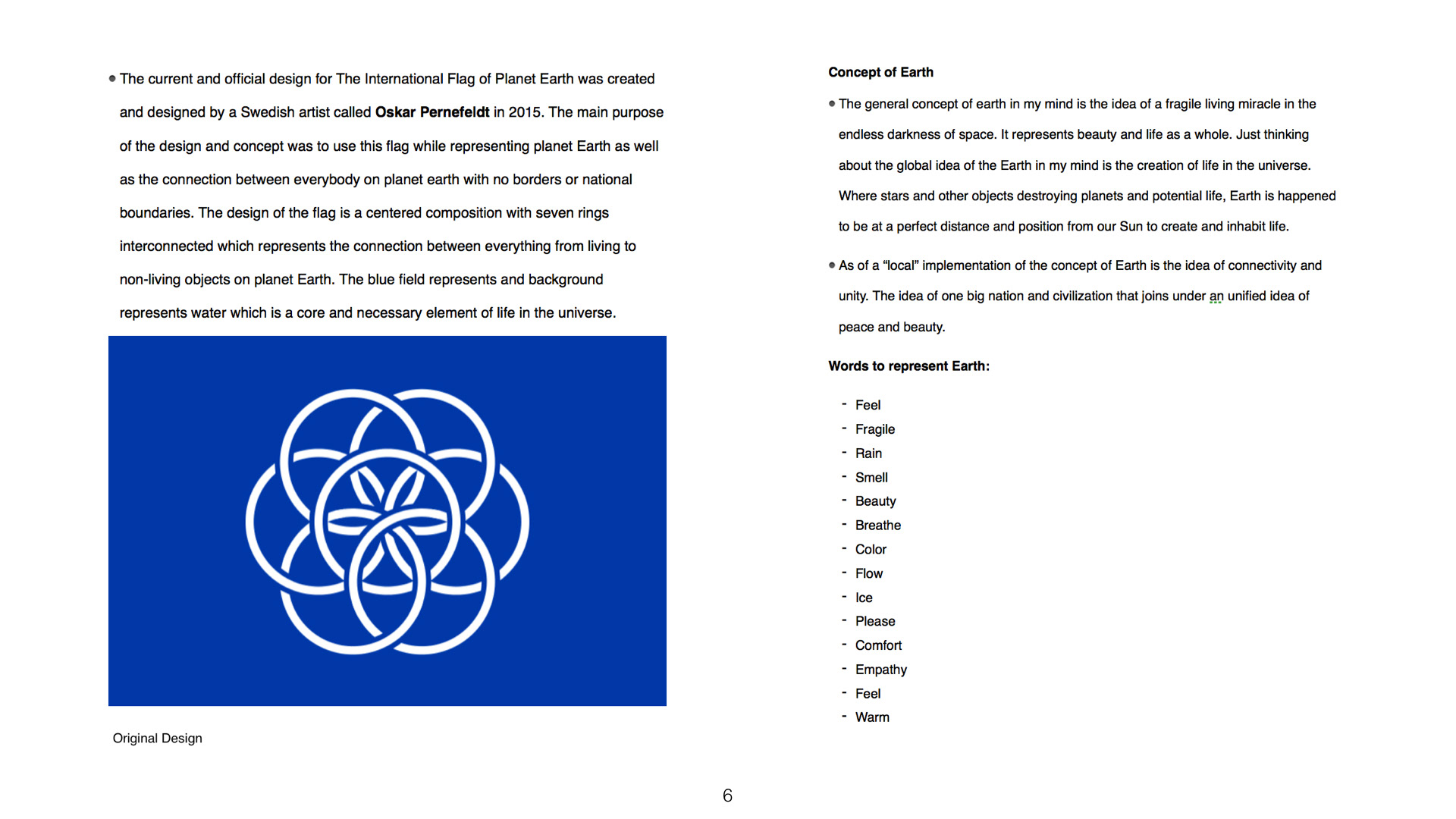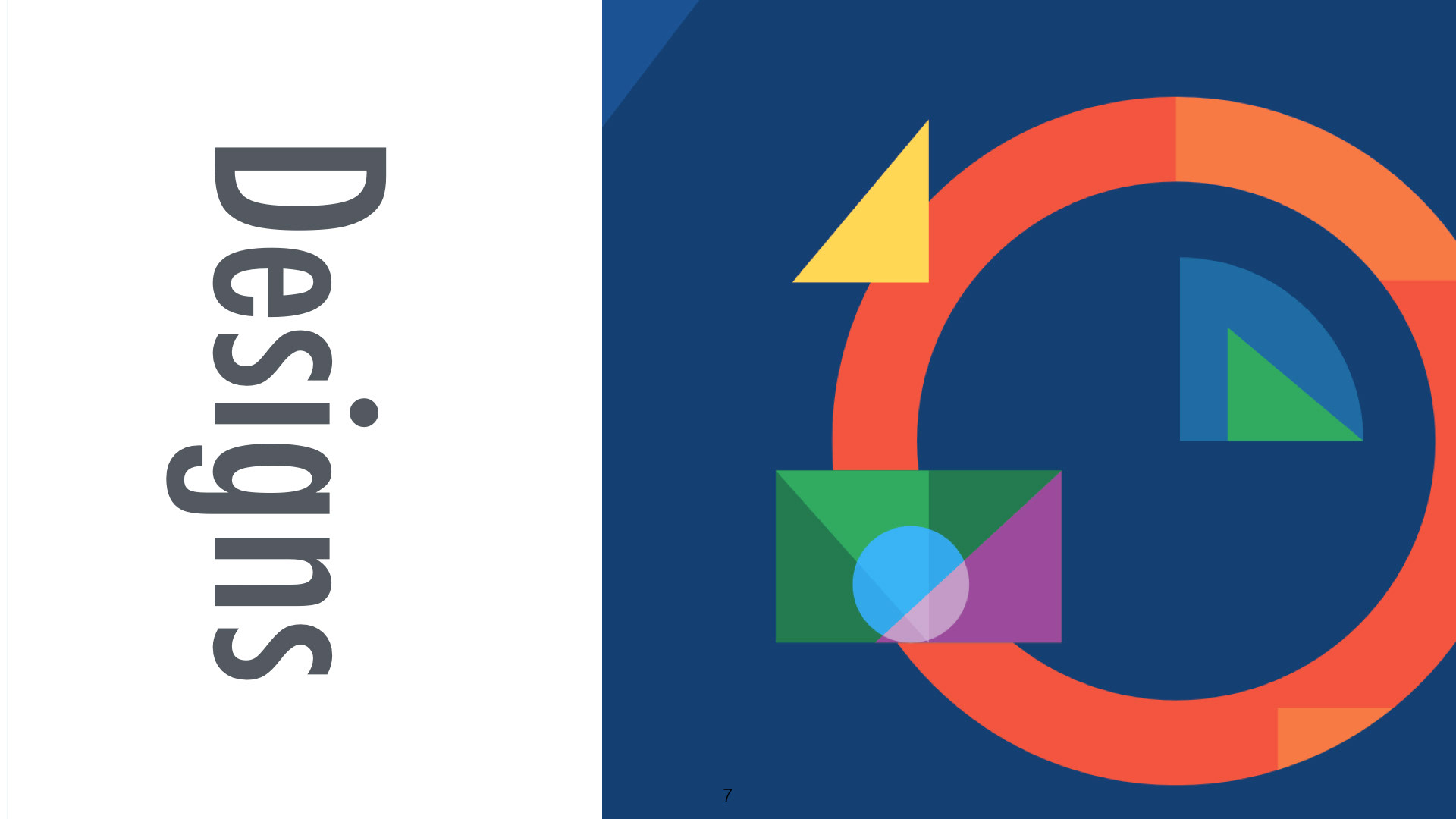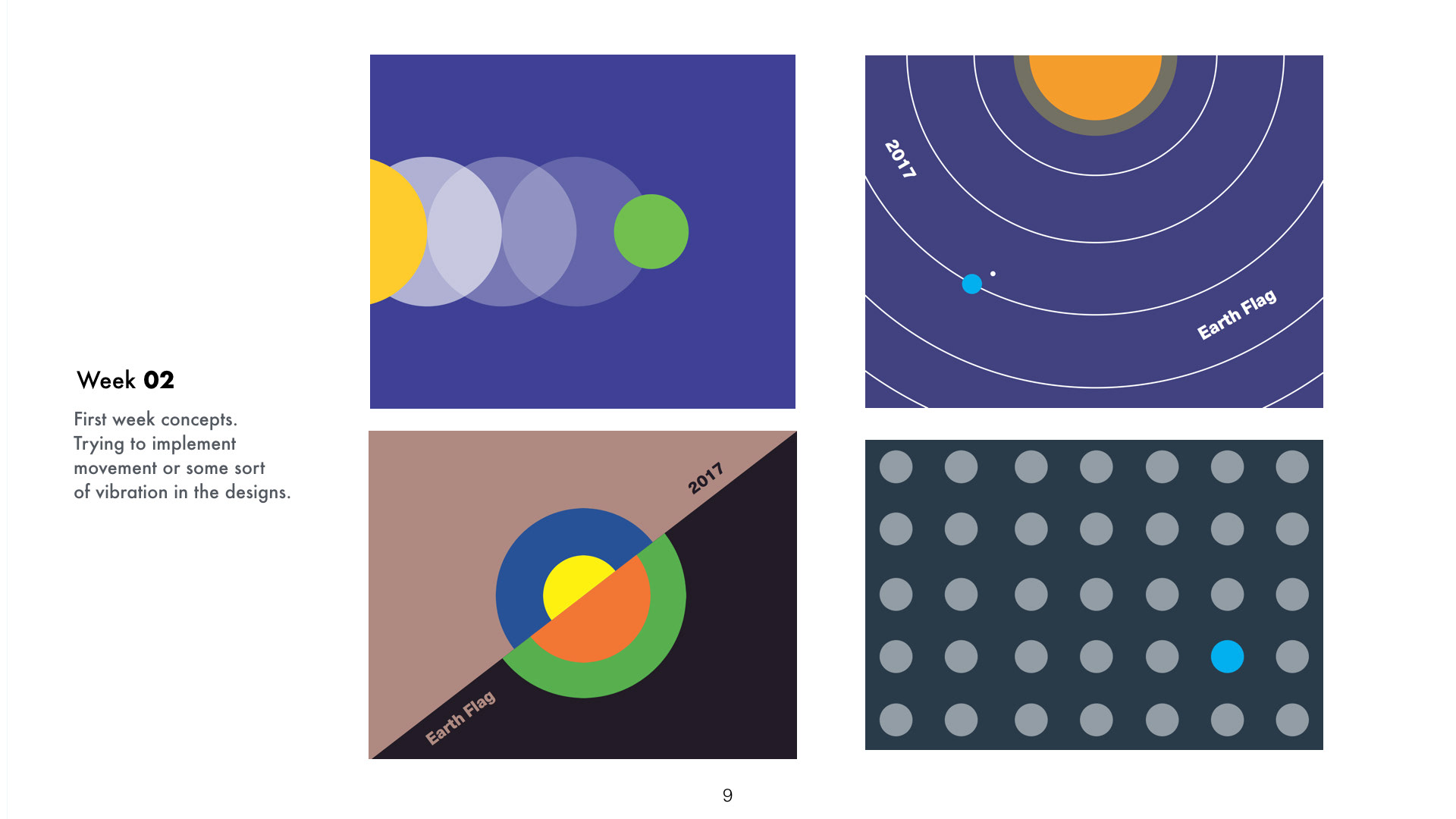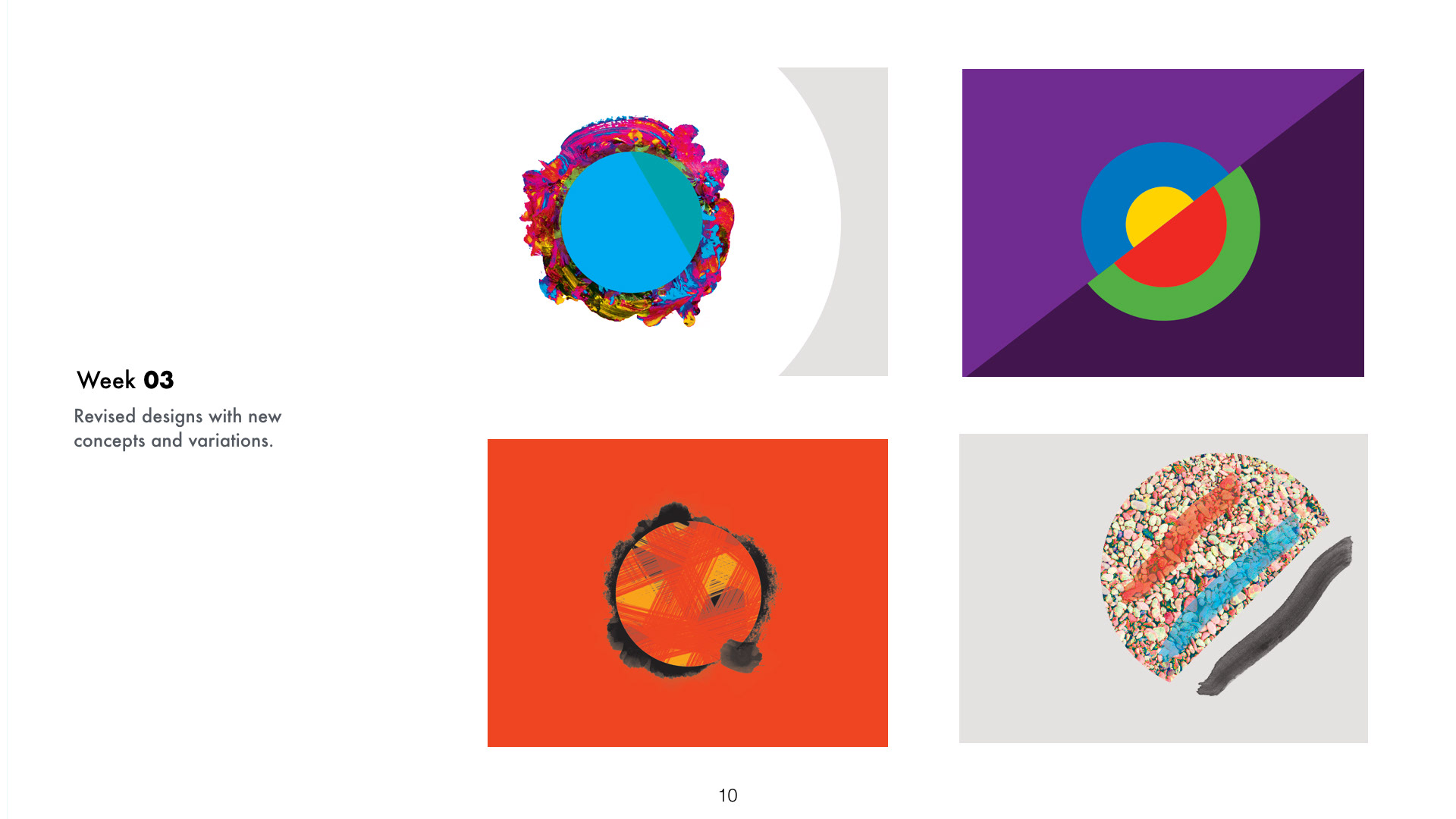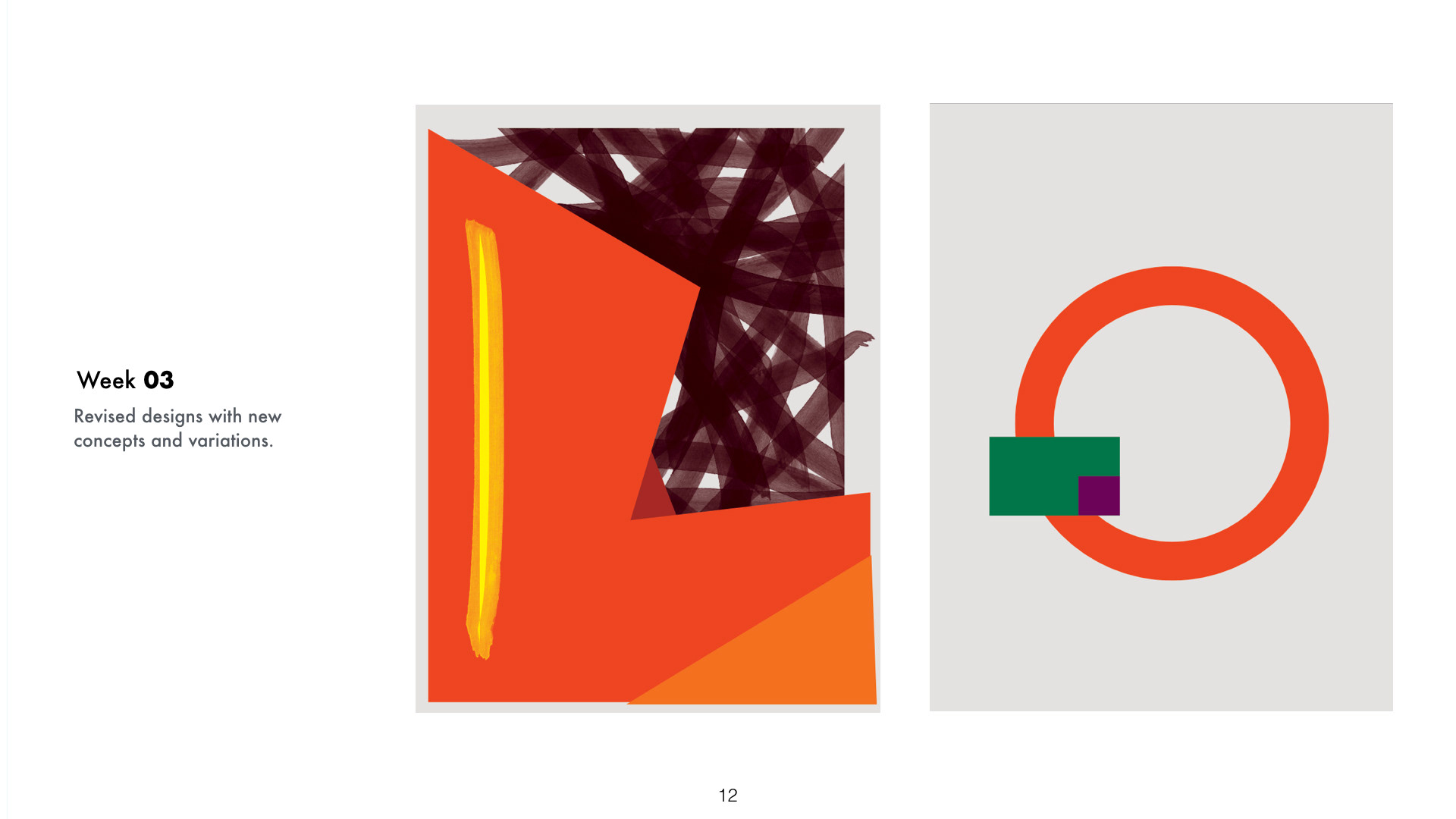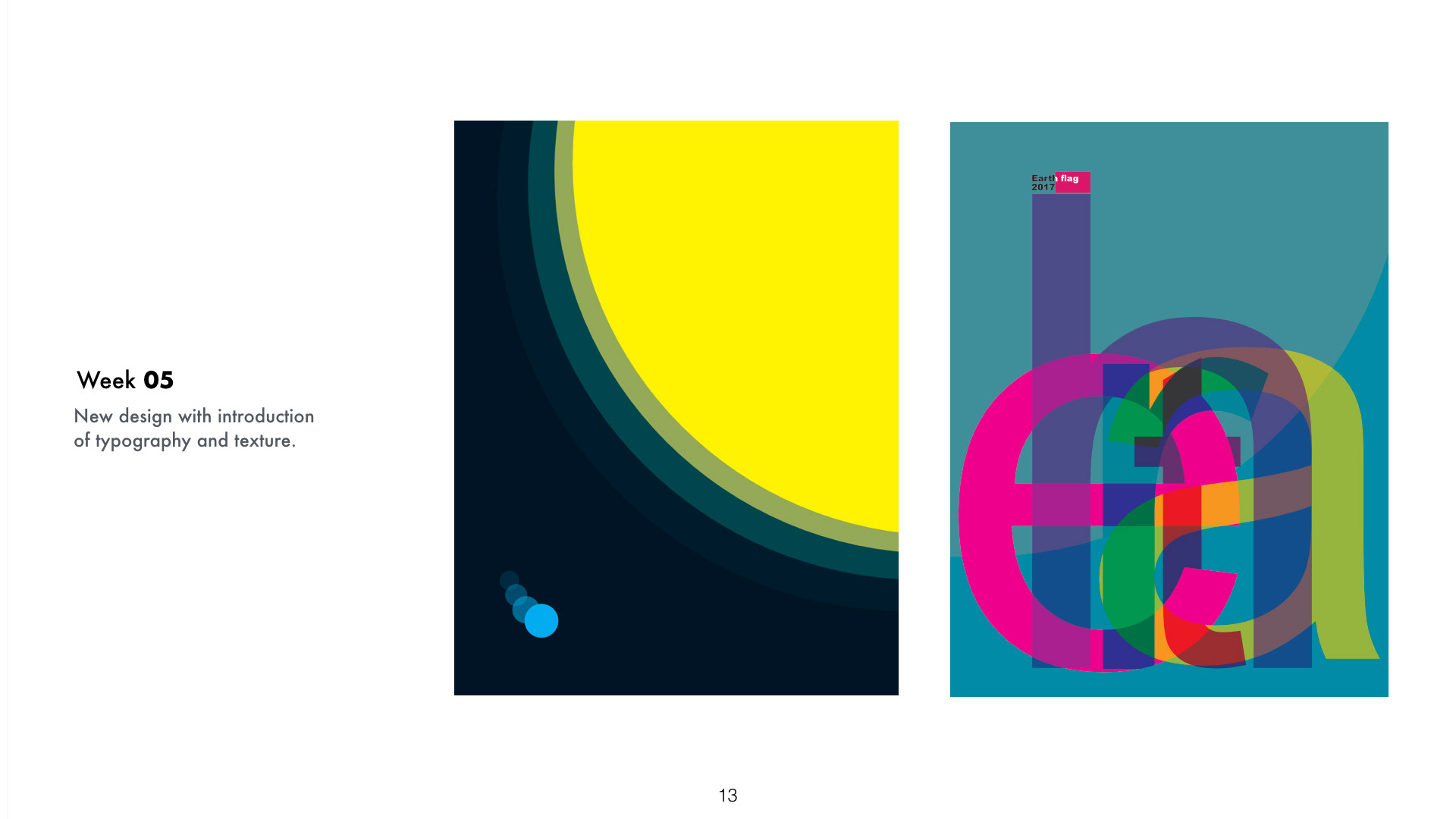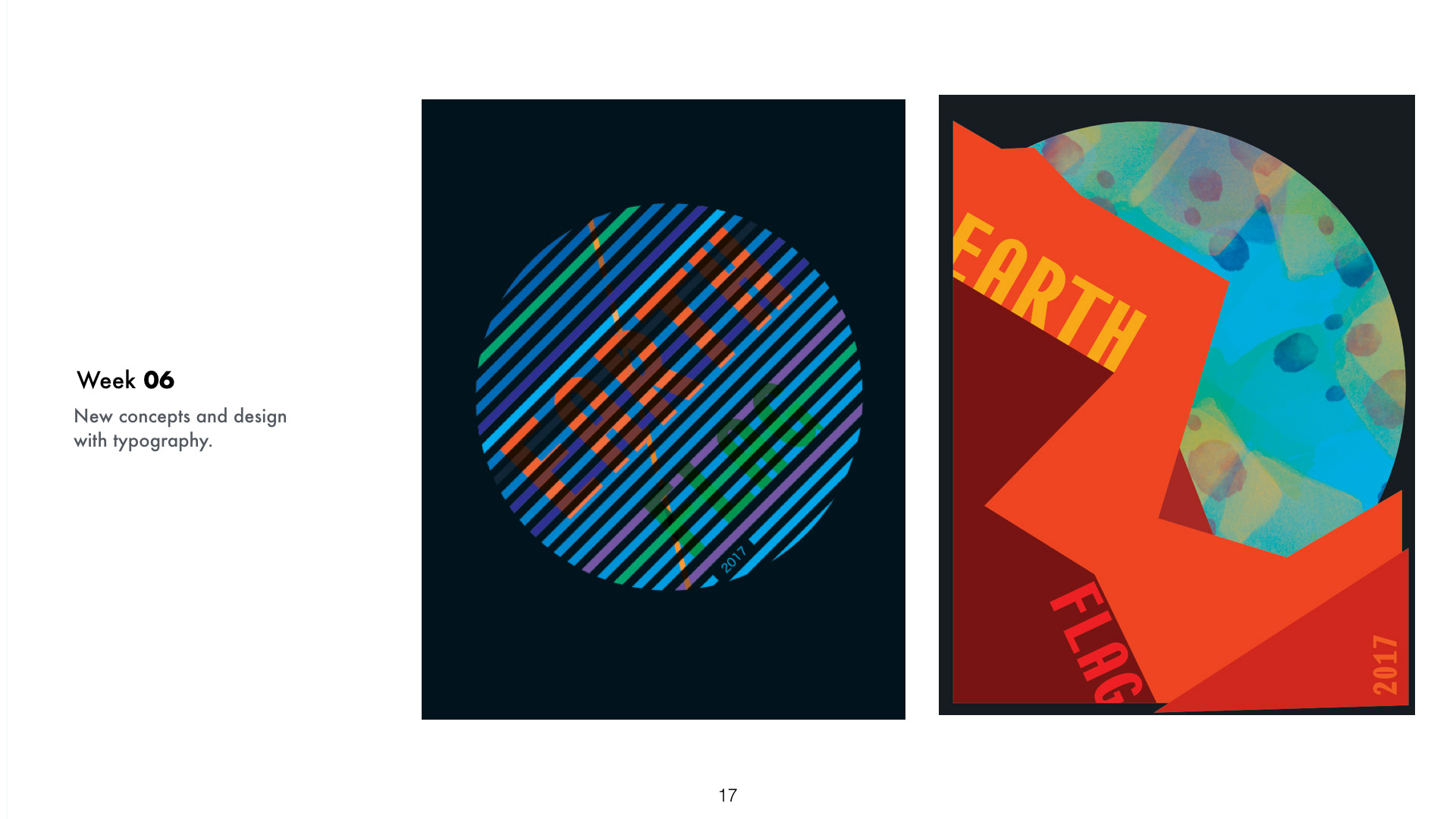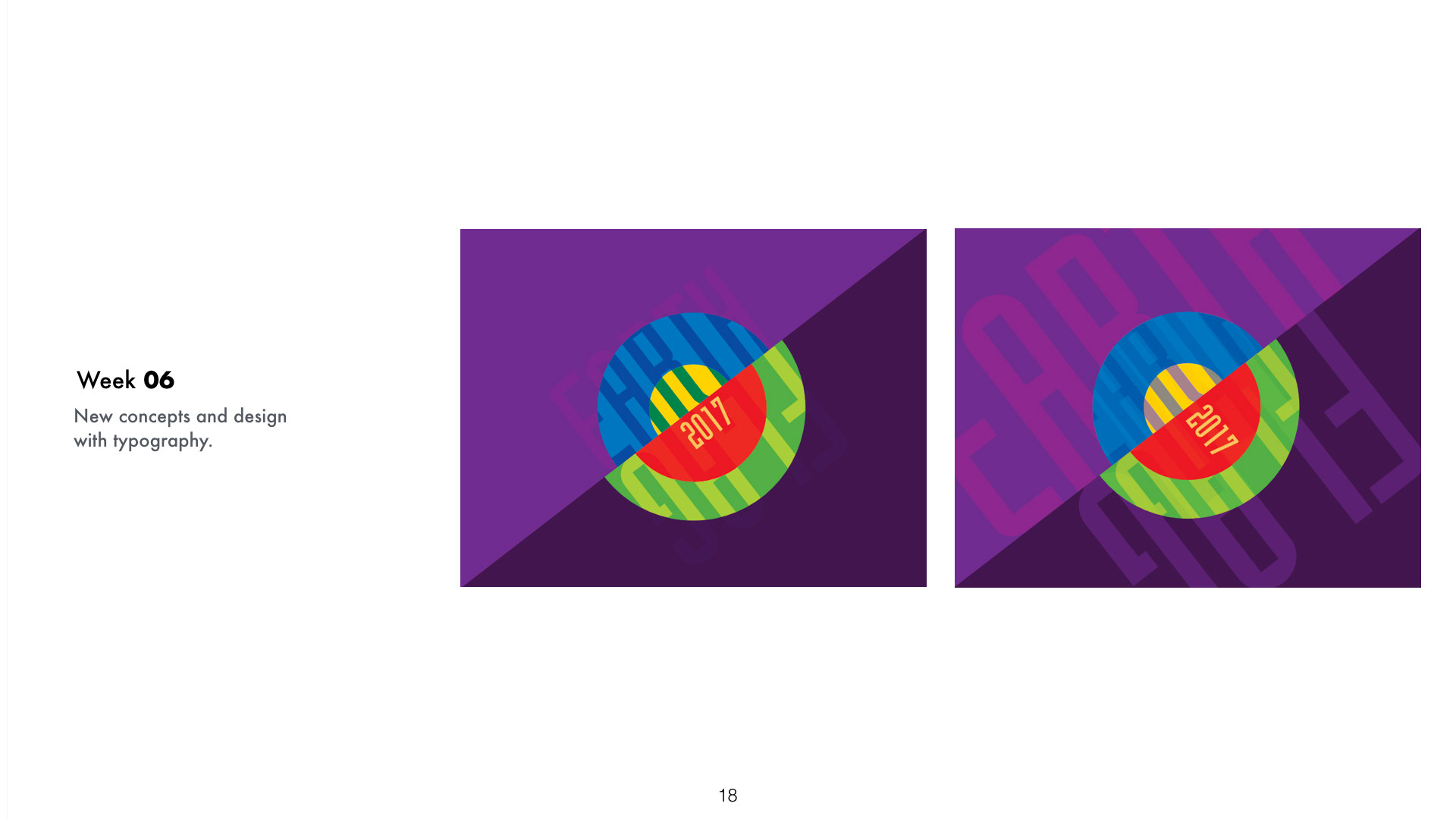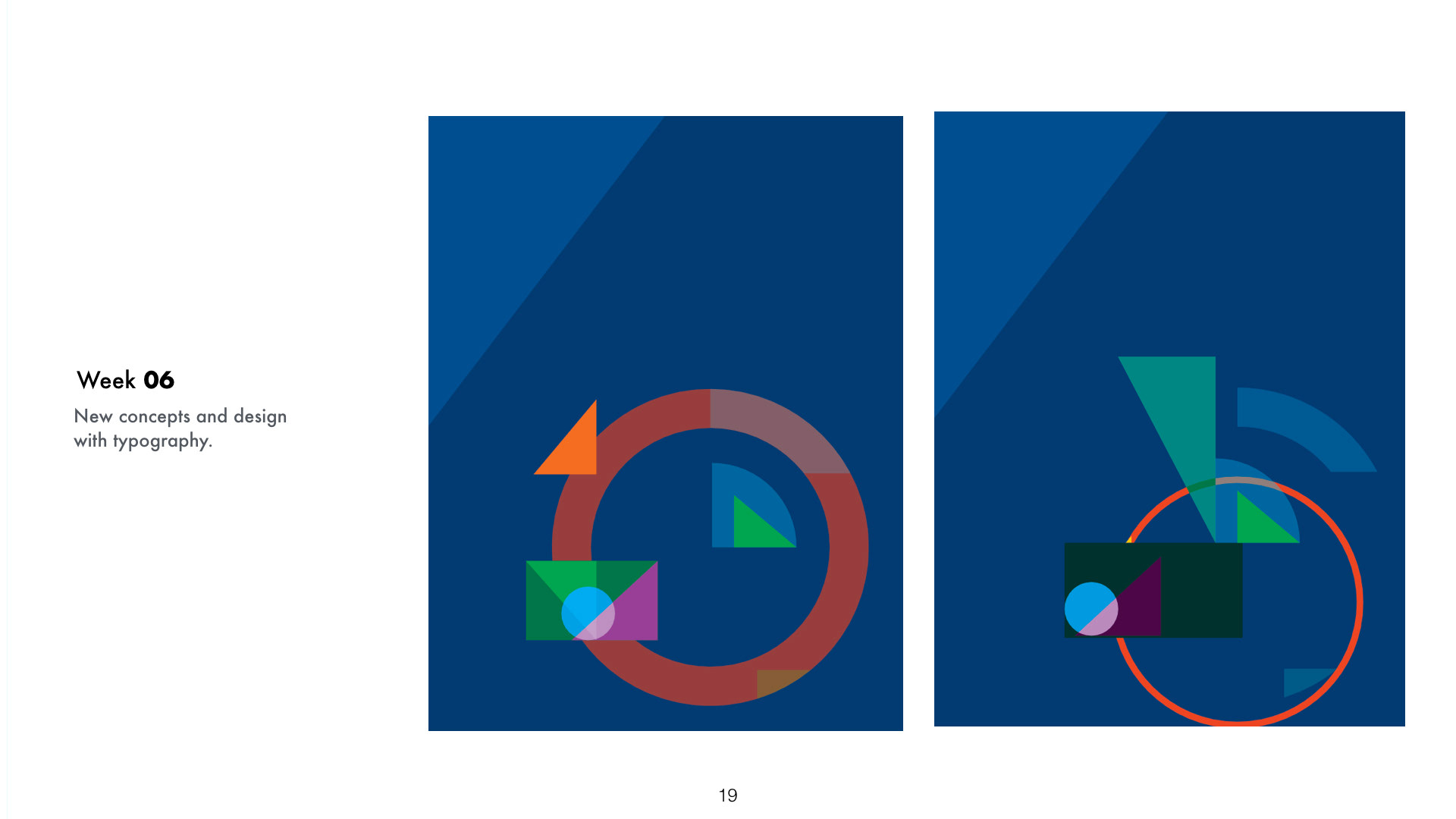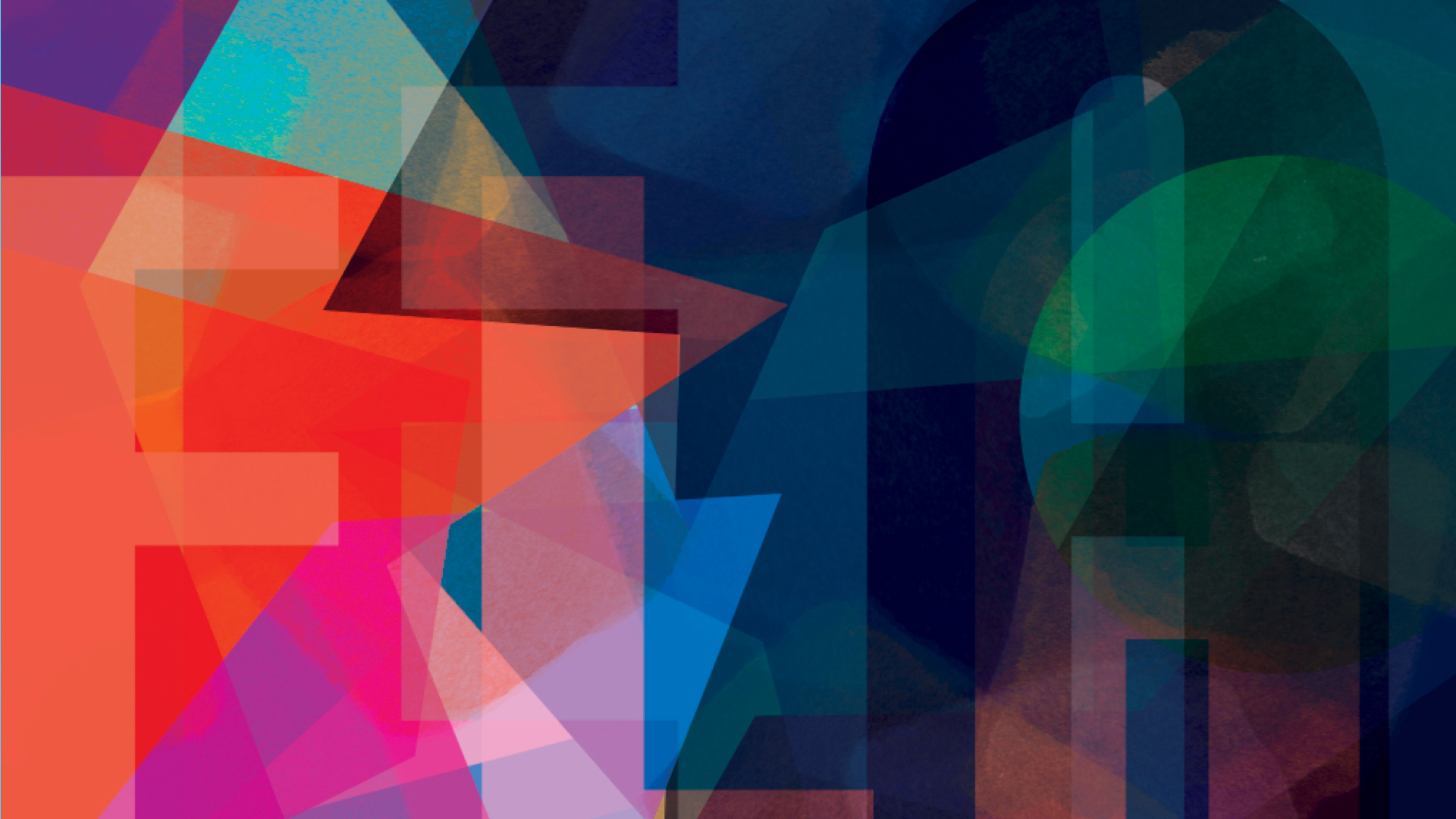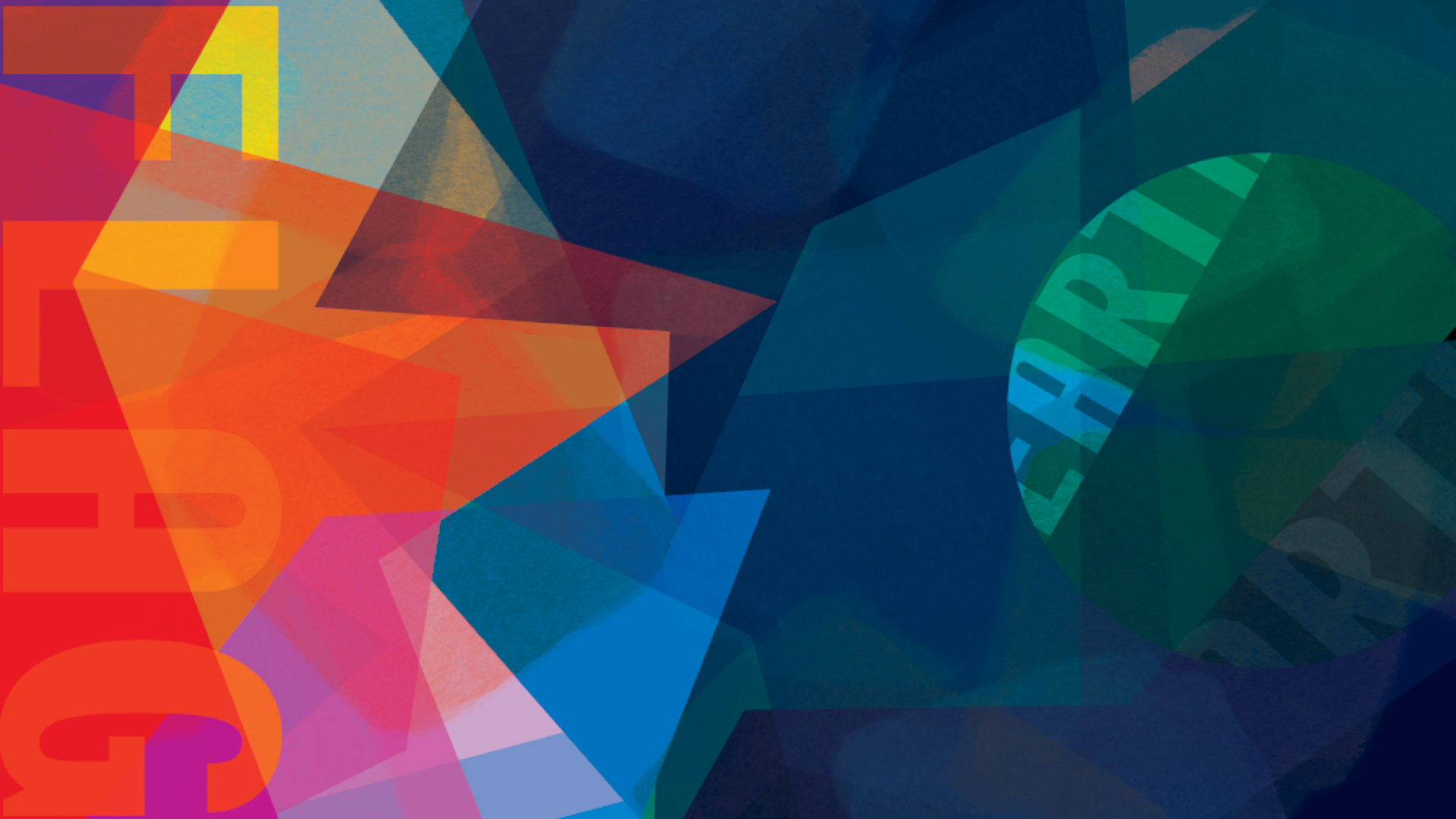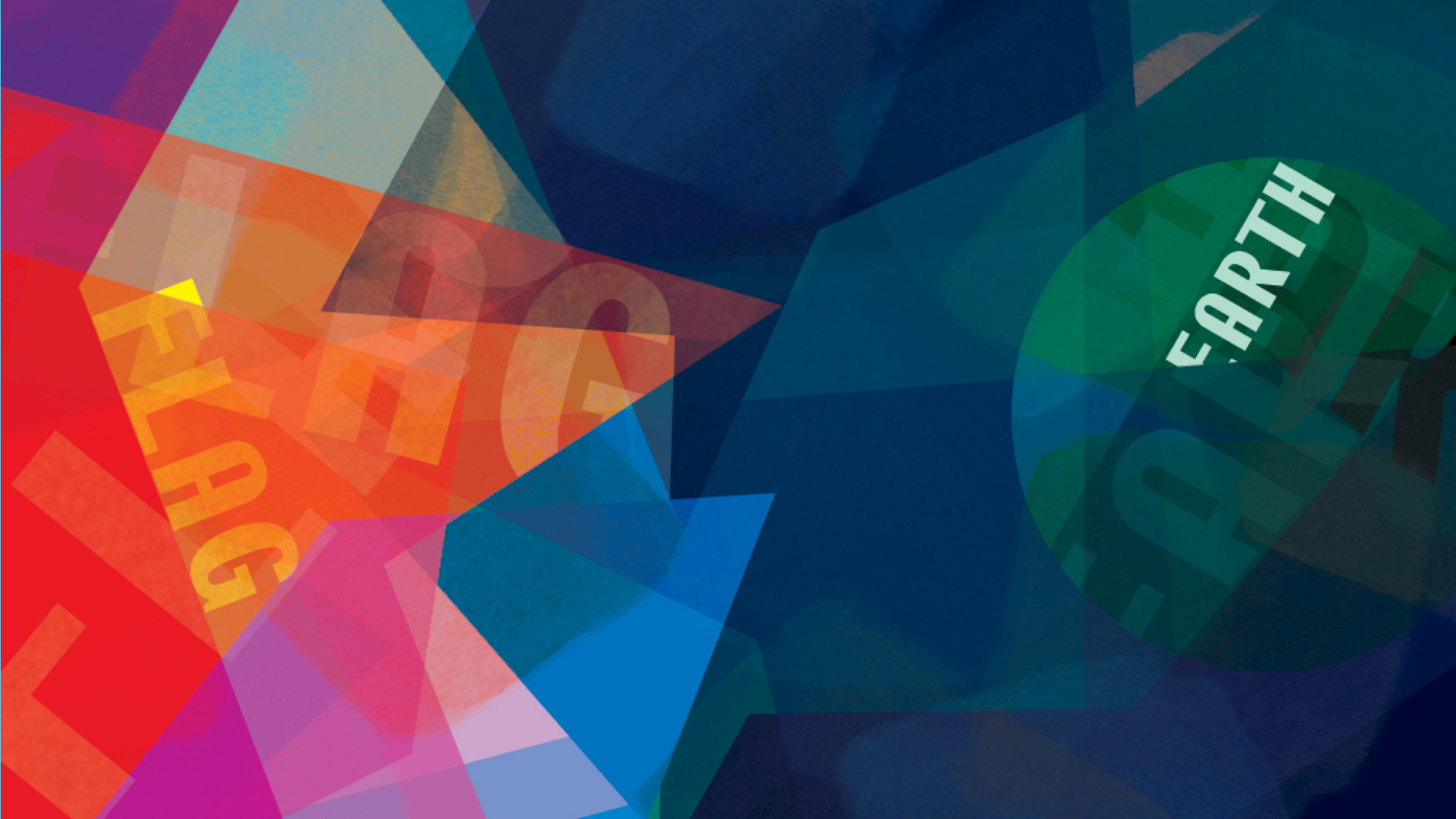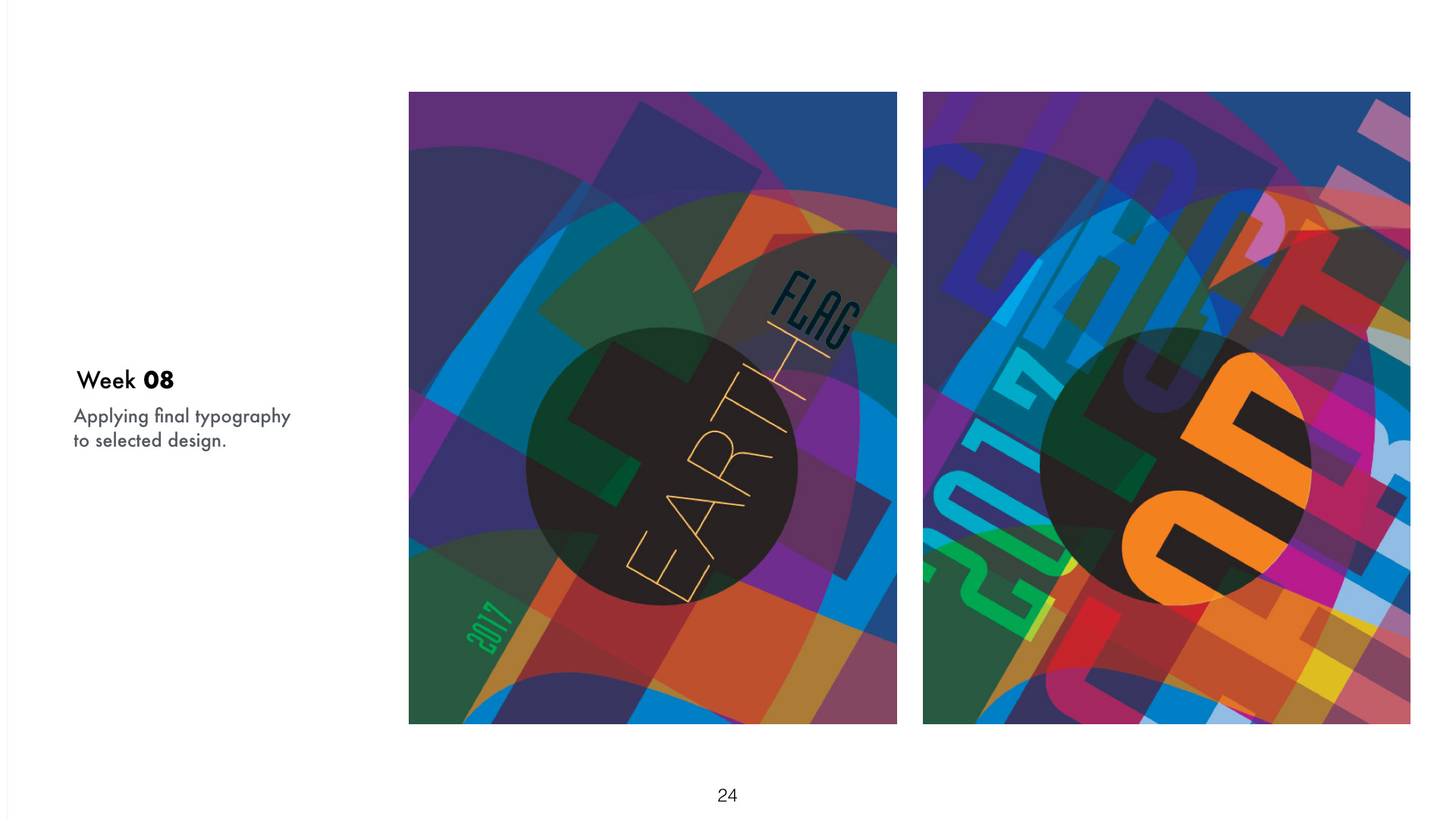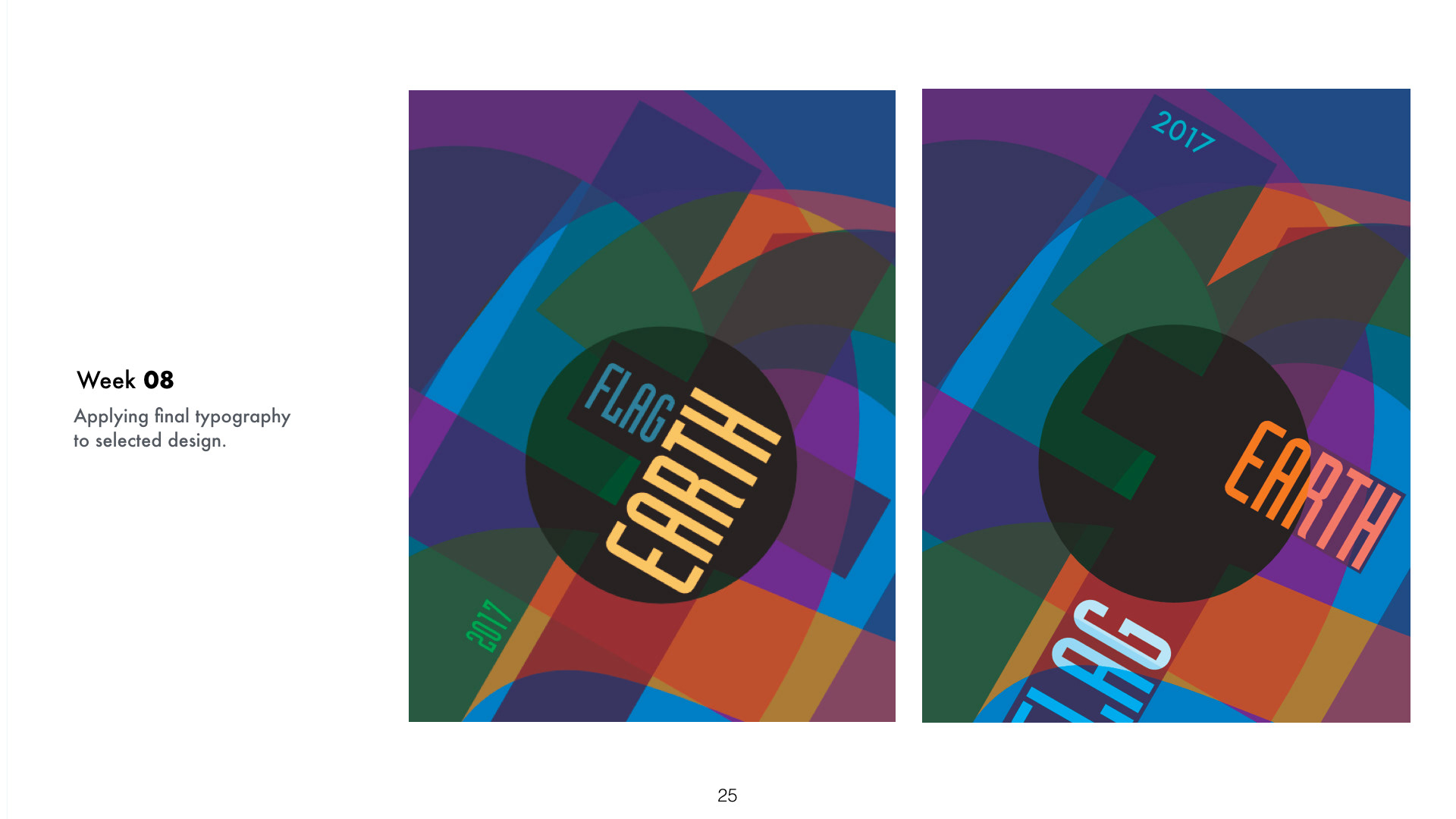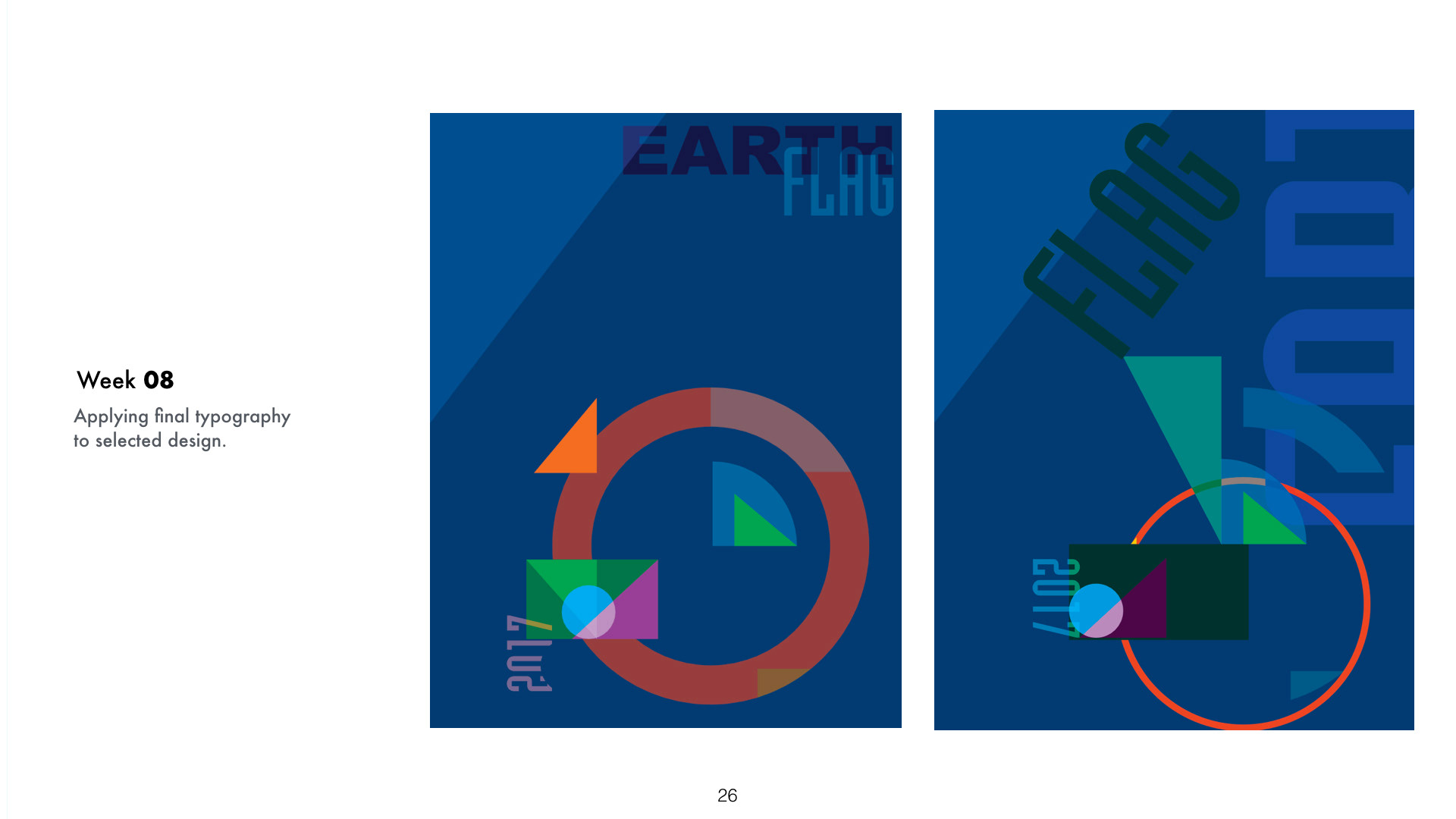 Once all the designs were finished and collected, I started to work on the final book and layout design. The main idea and focus was to create a book design that has an unique and interesting flow where all the pages are almost connected together in order to tell a story. 
Before the final layout and design, all the pages were printed out and evaluated as well as organized to see how to create an elegant flow and story.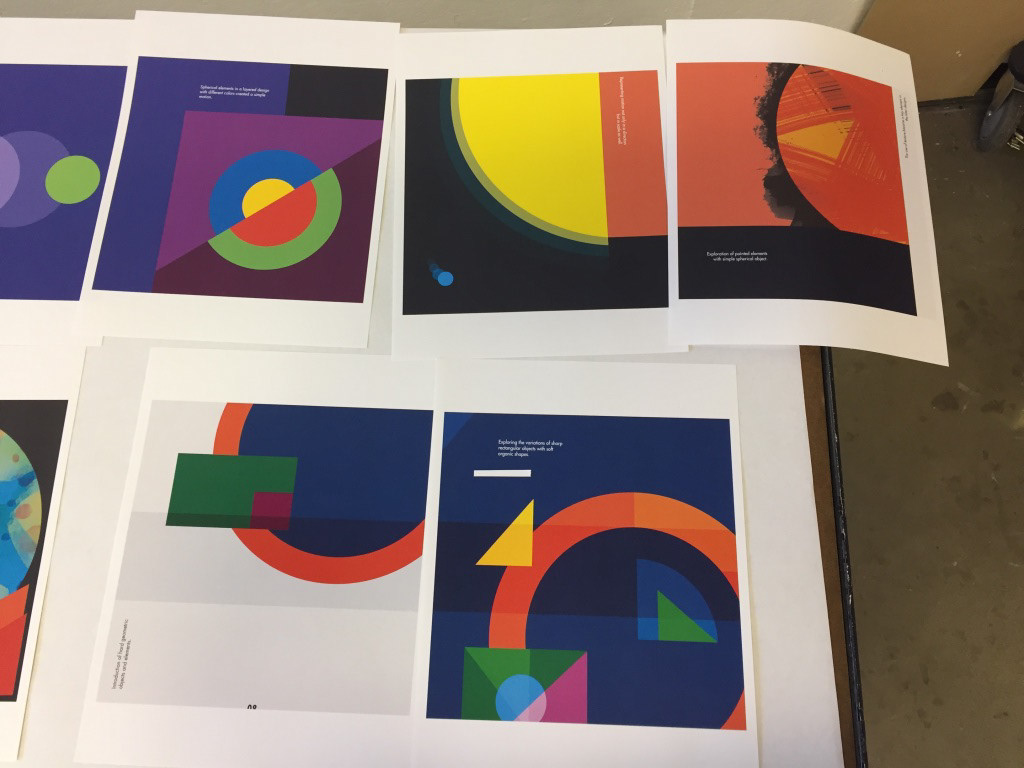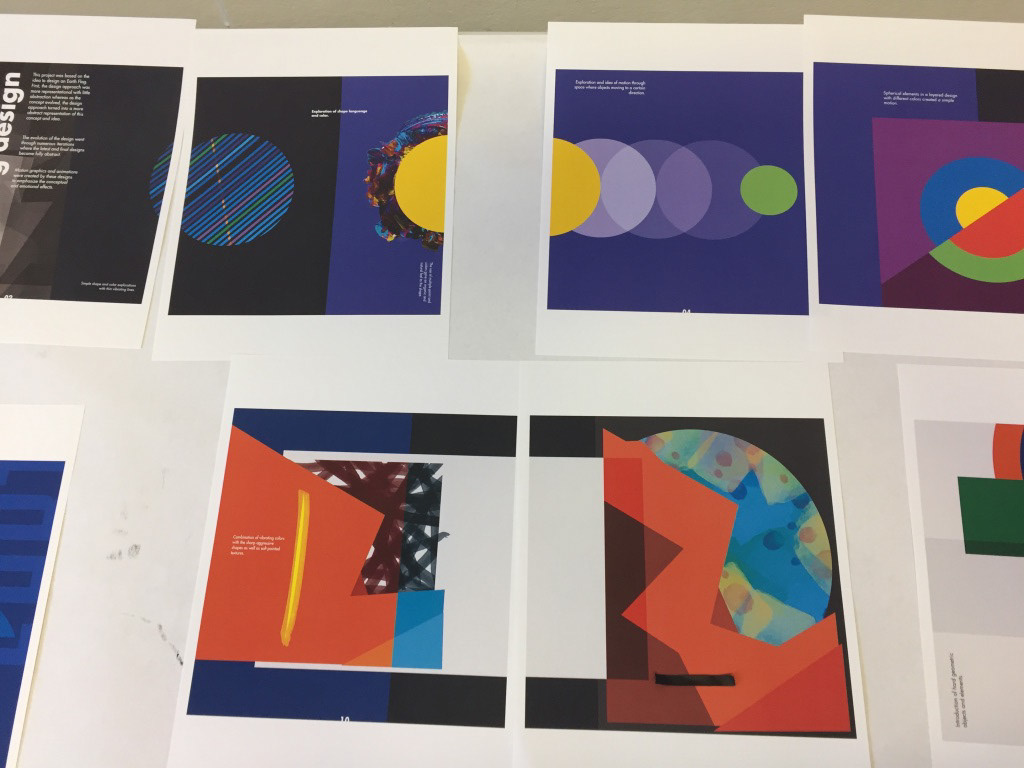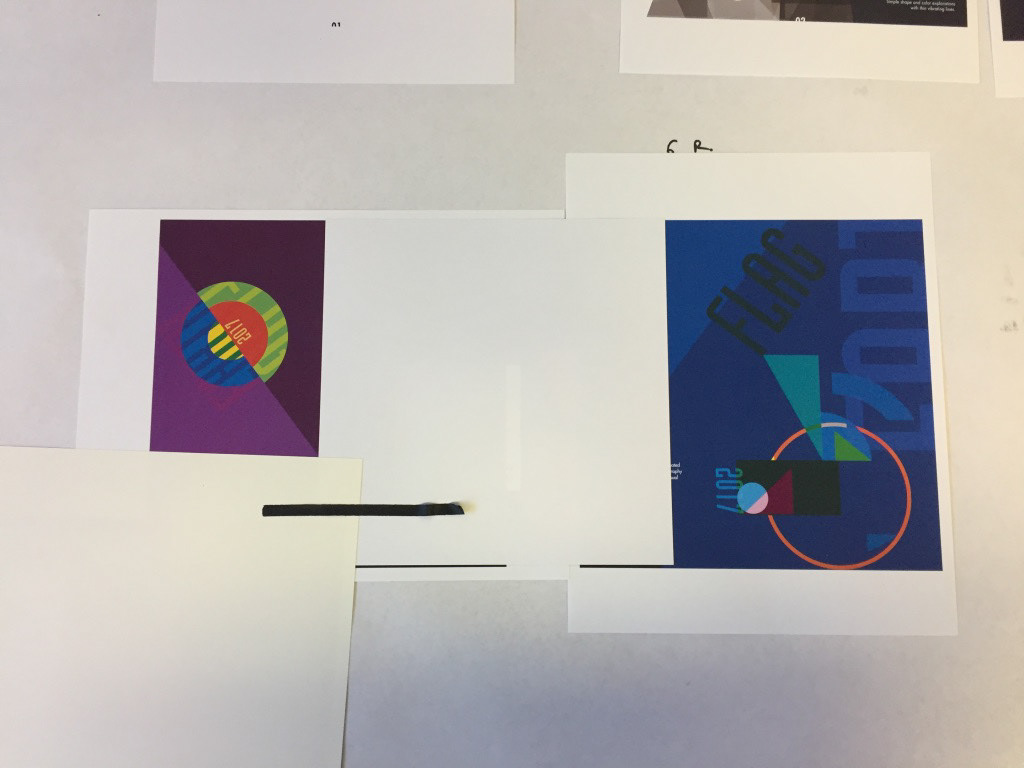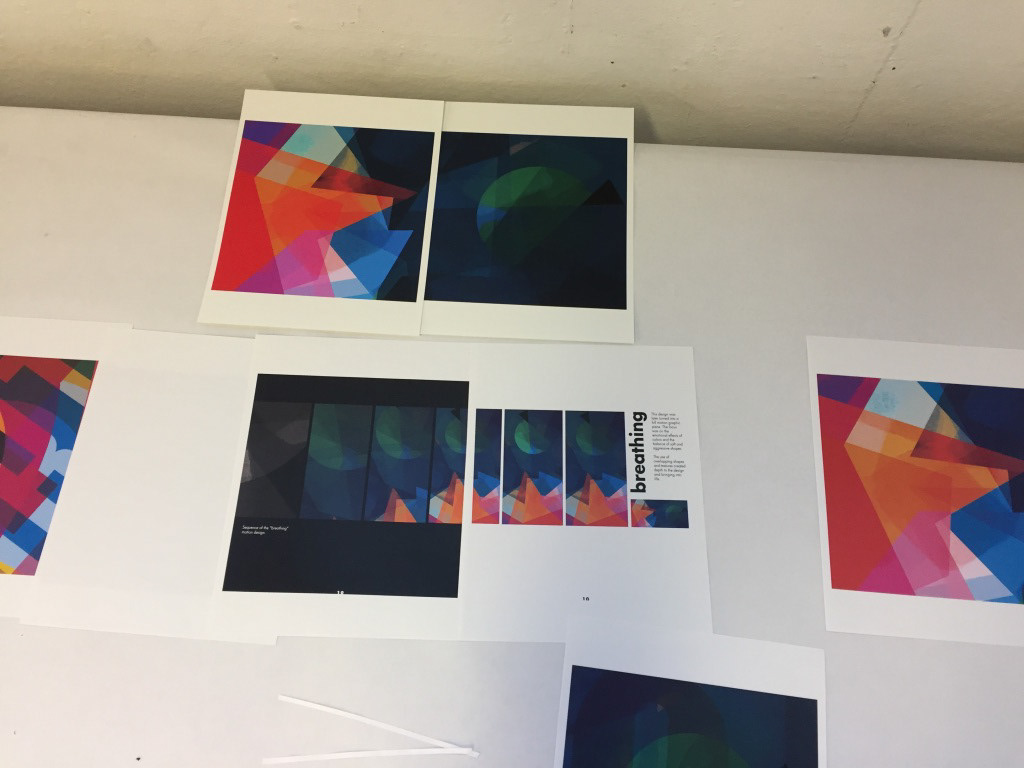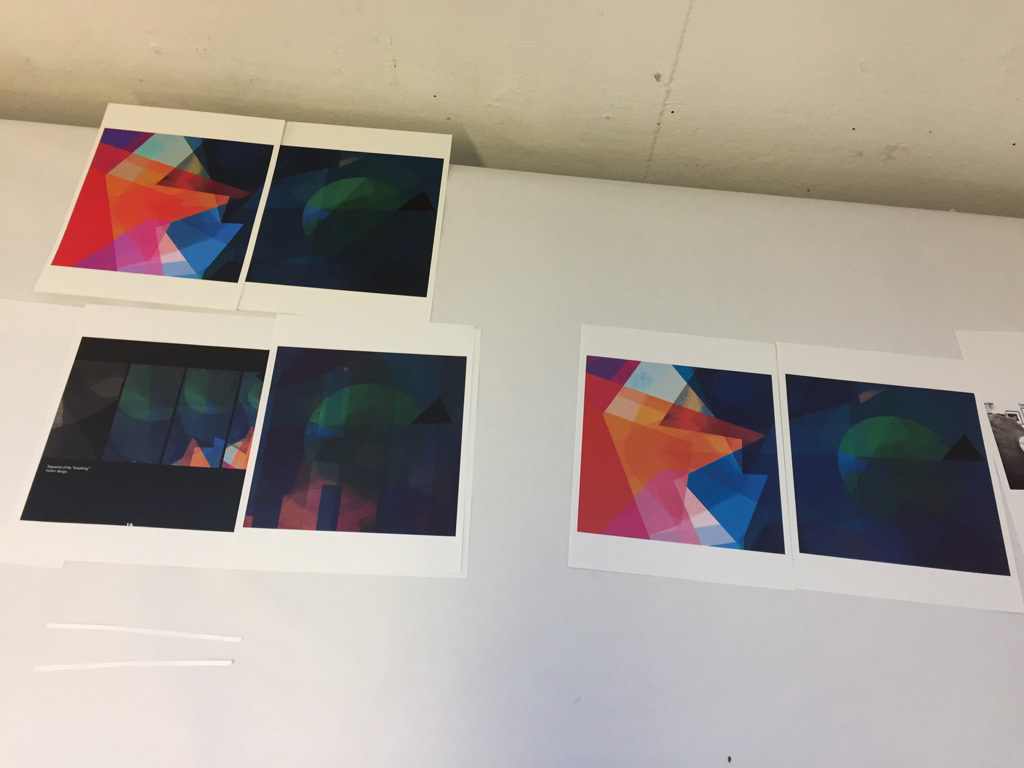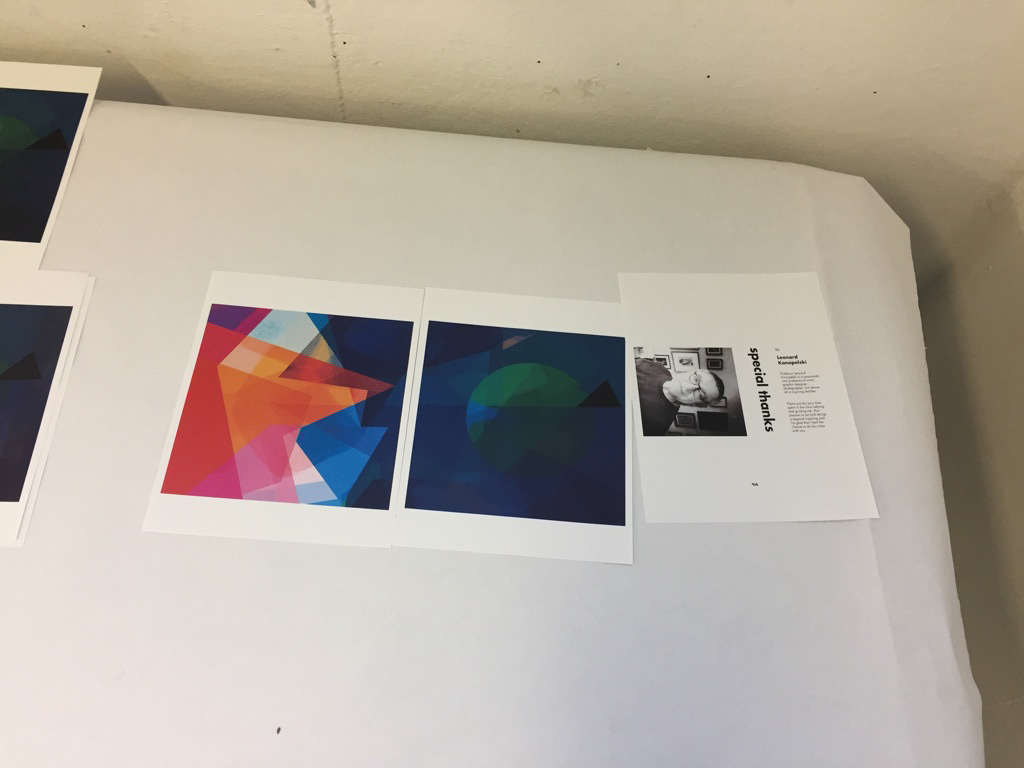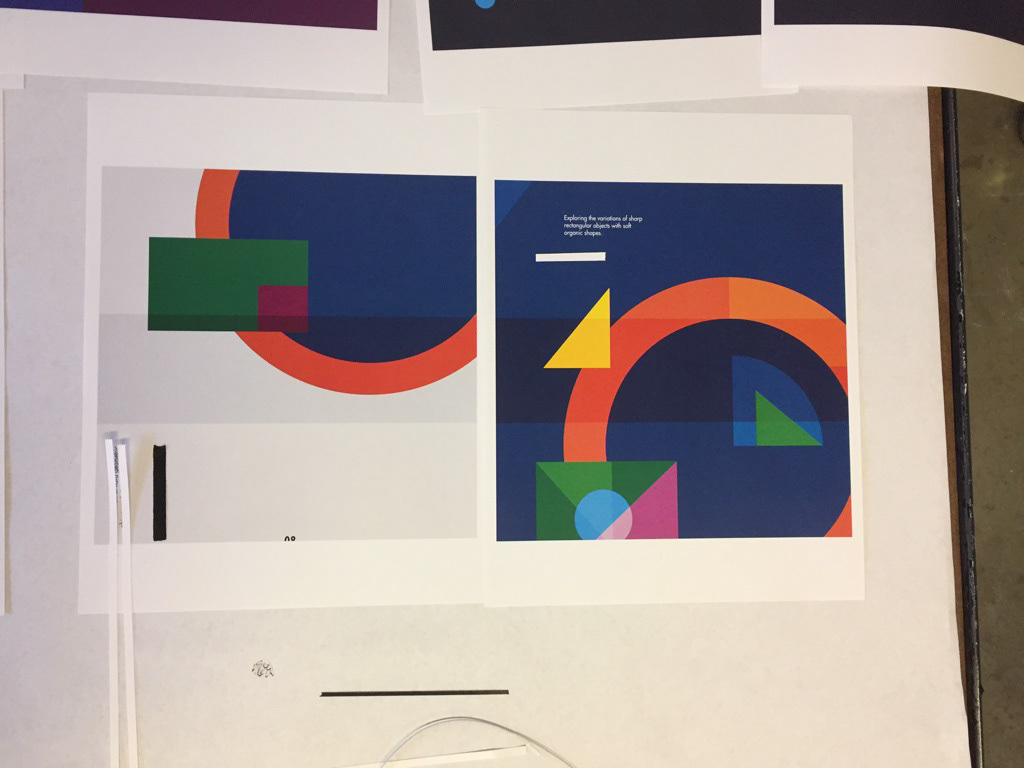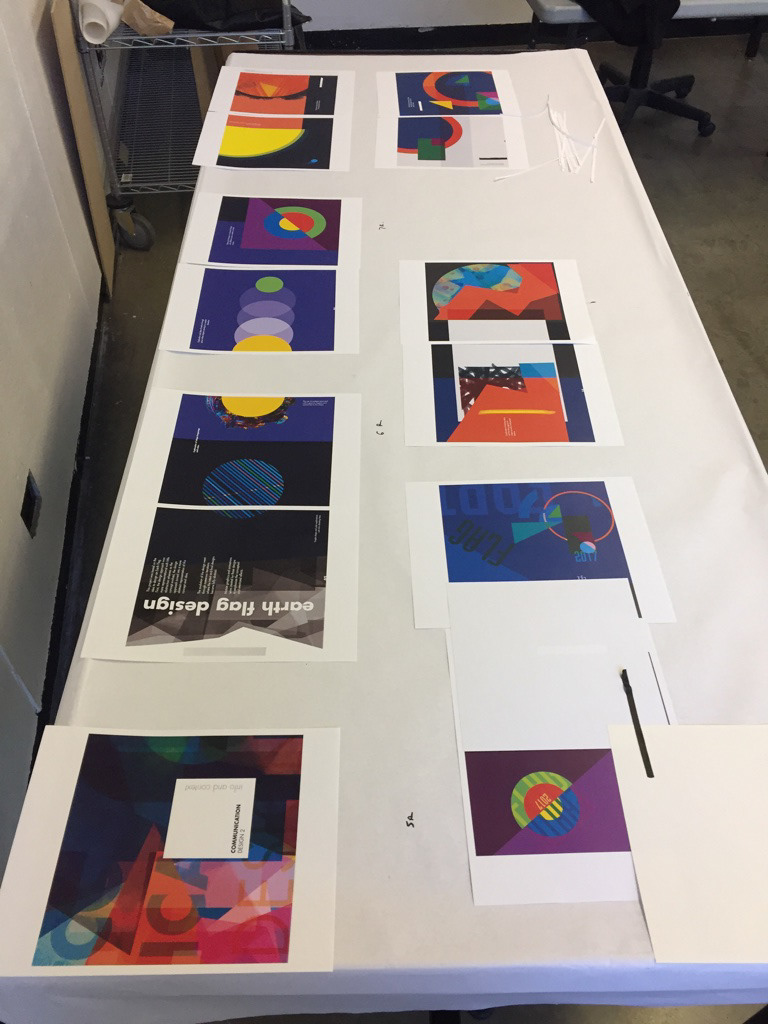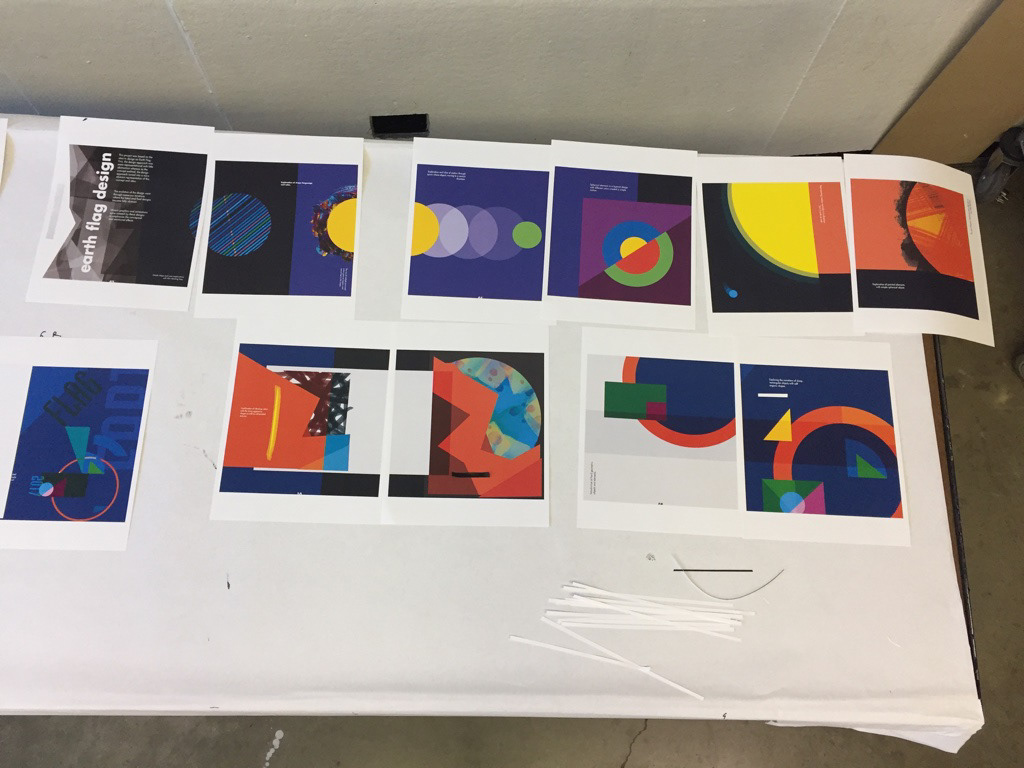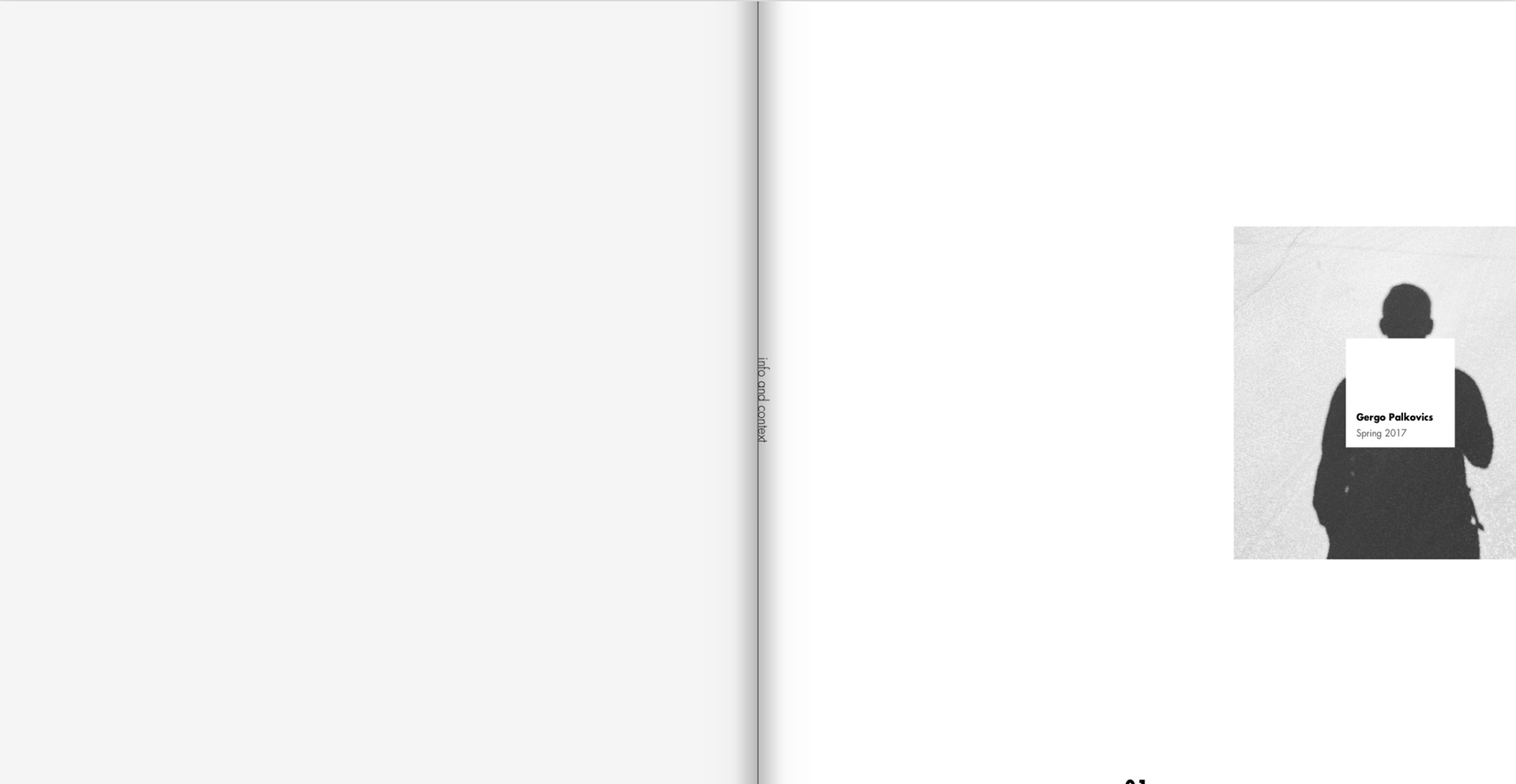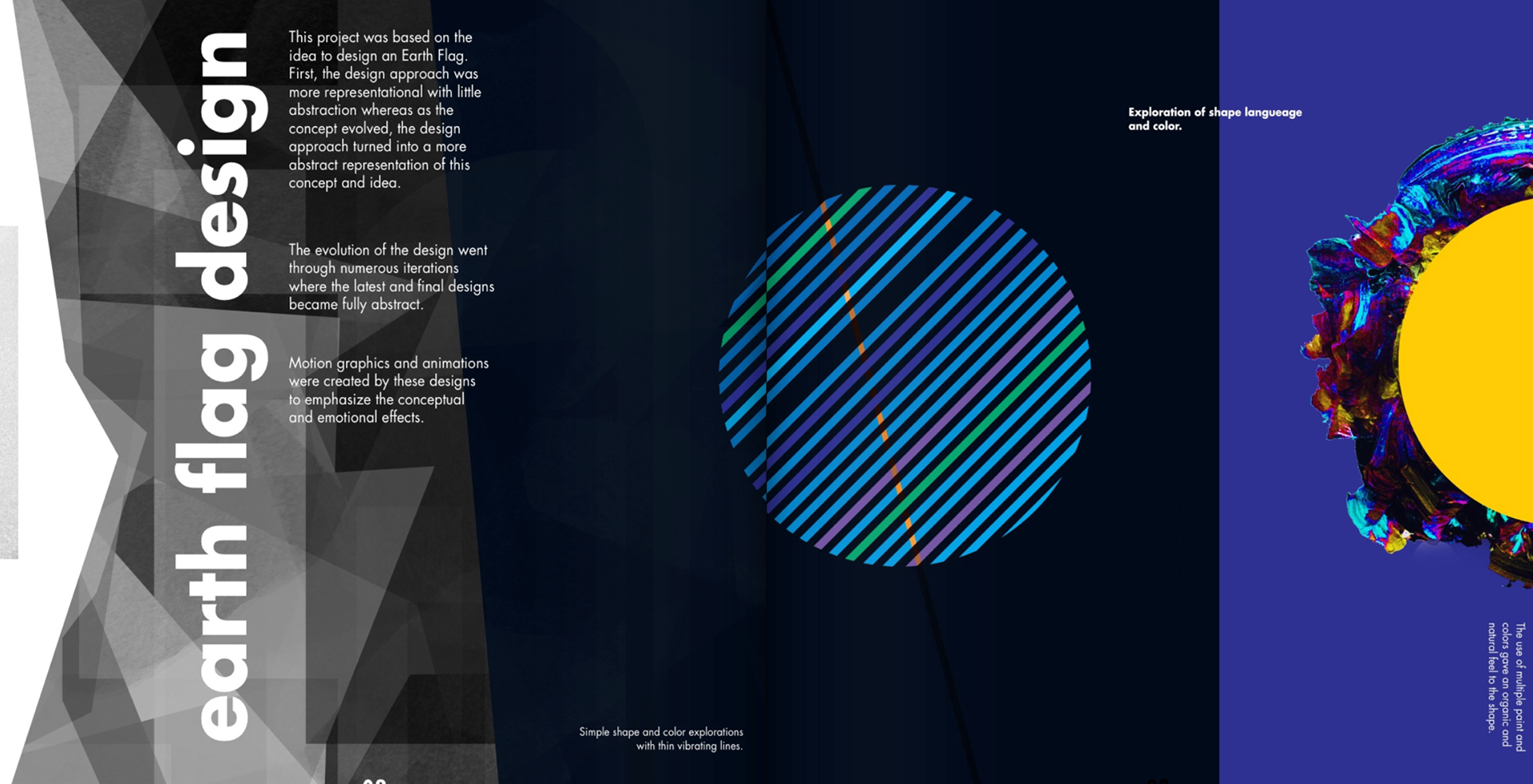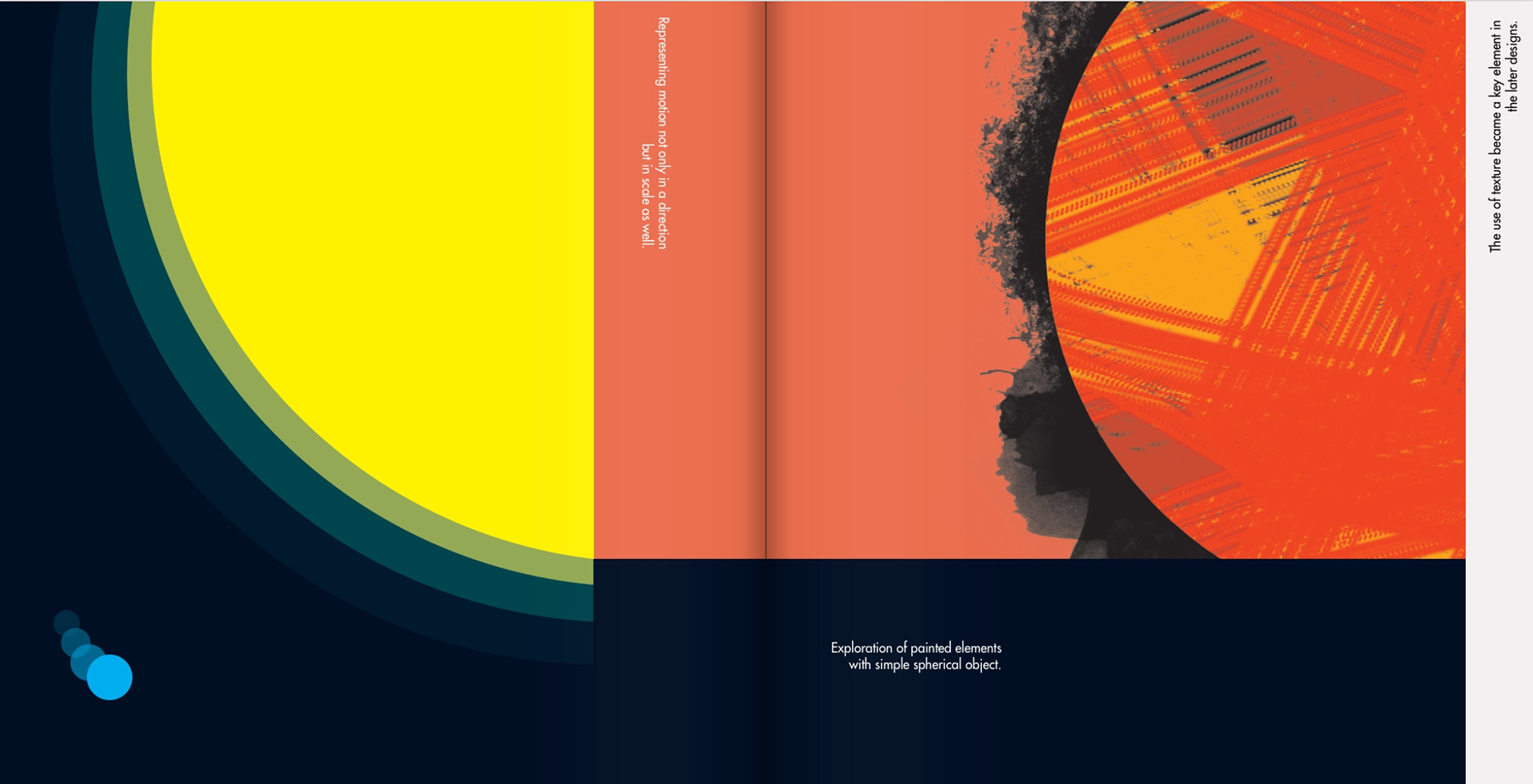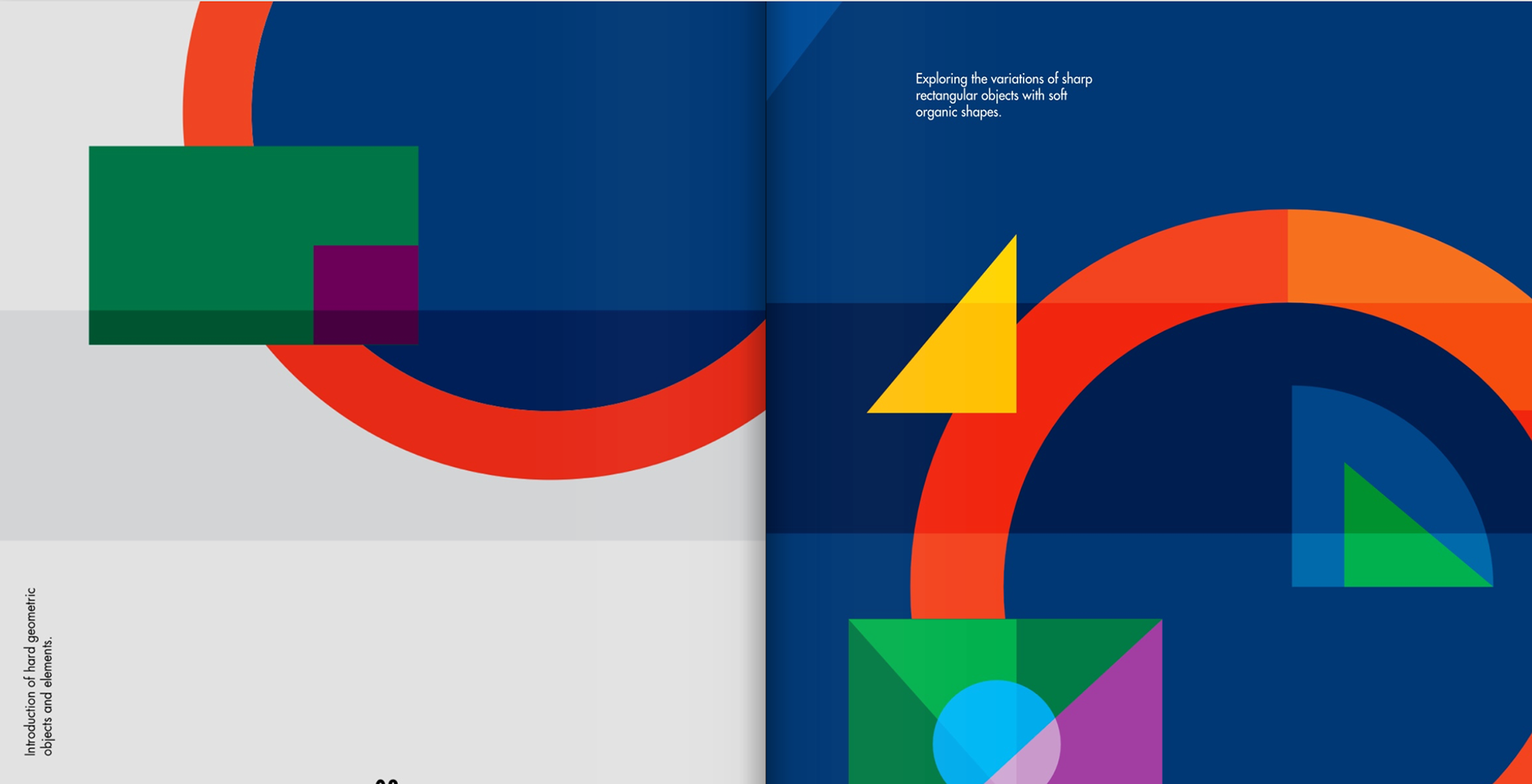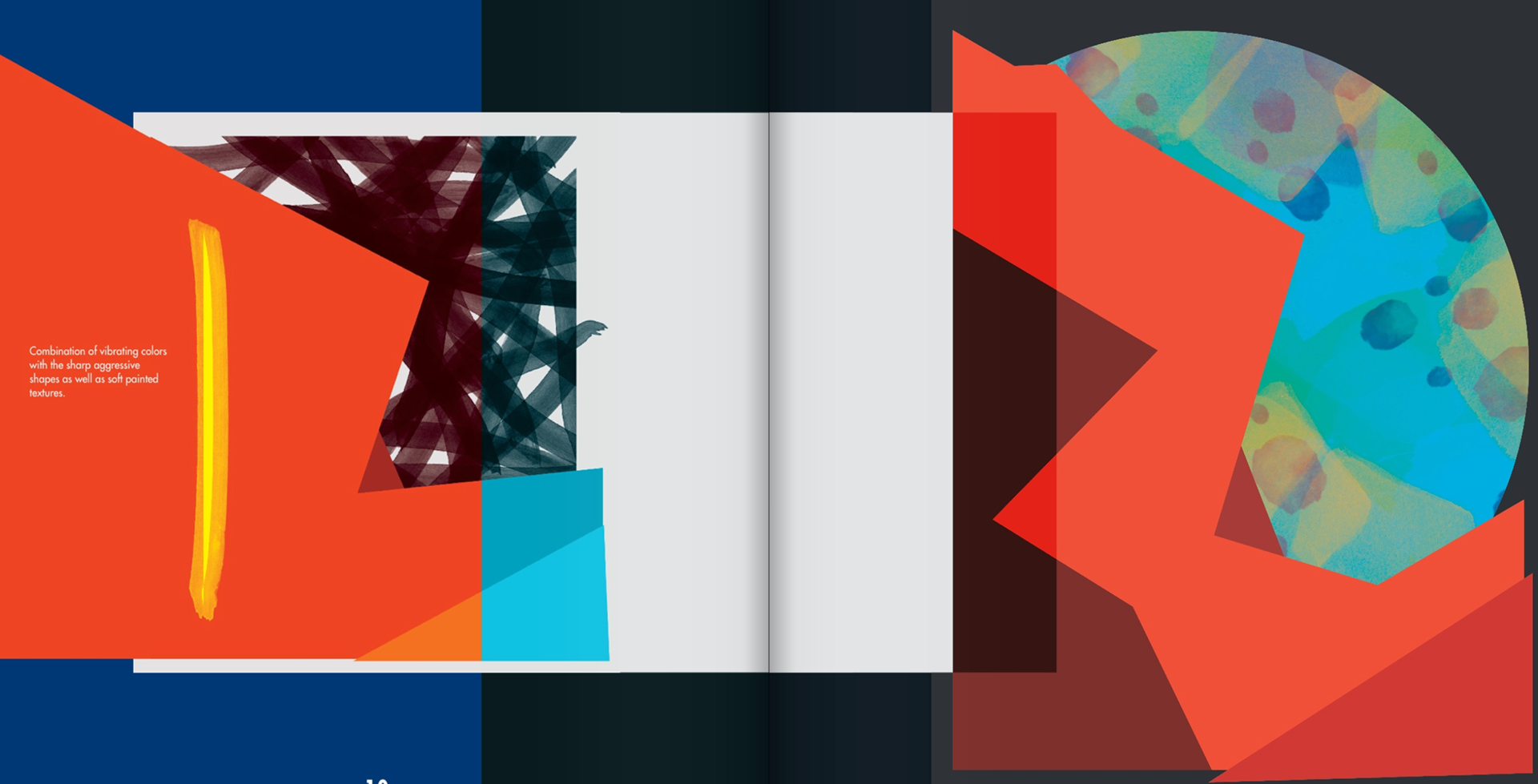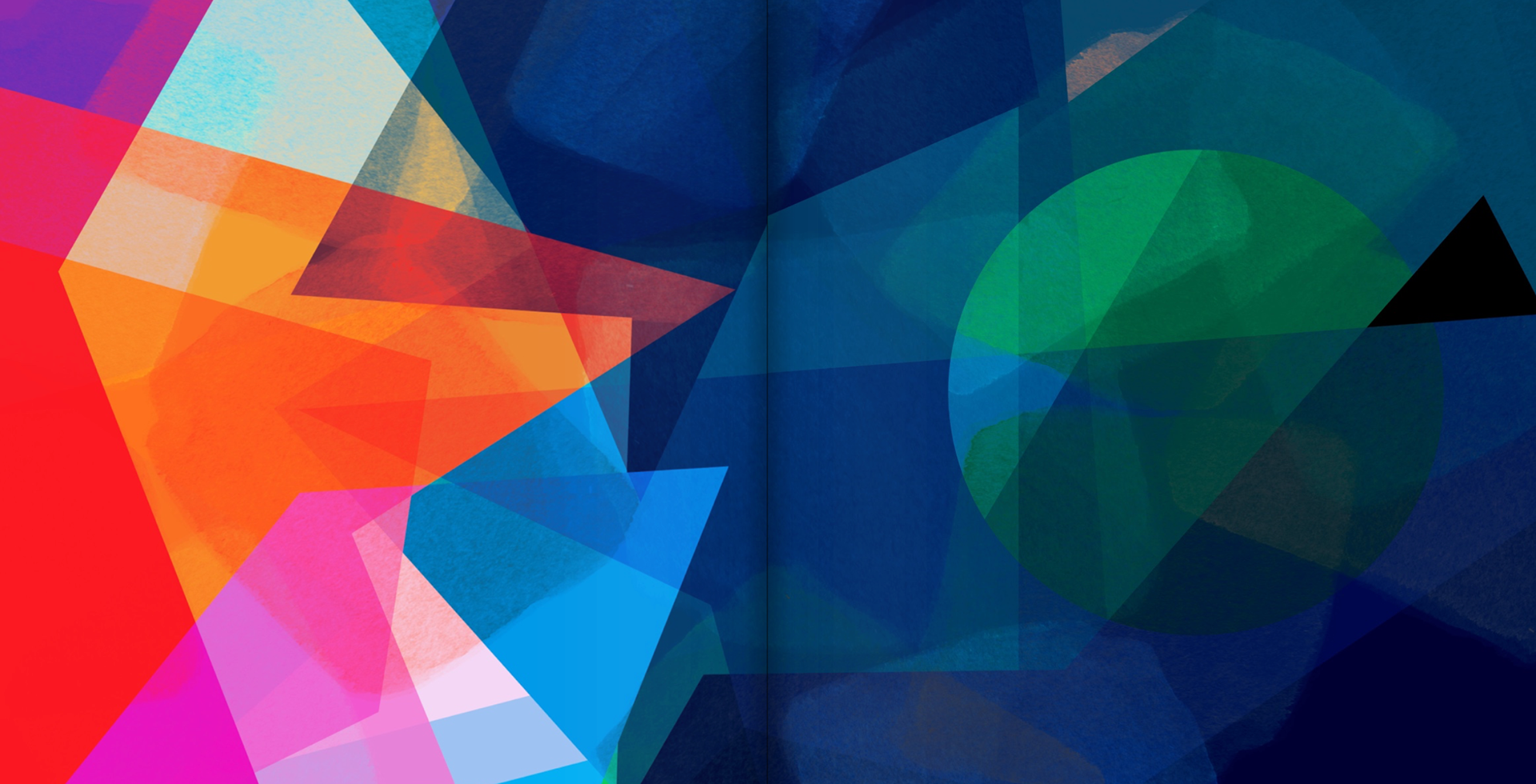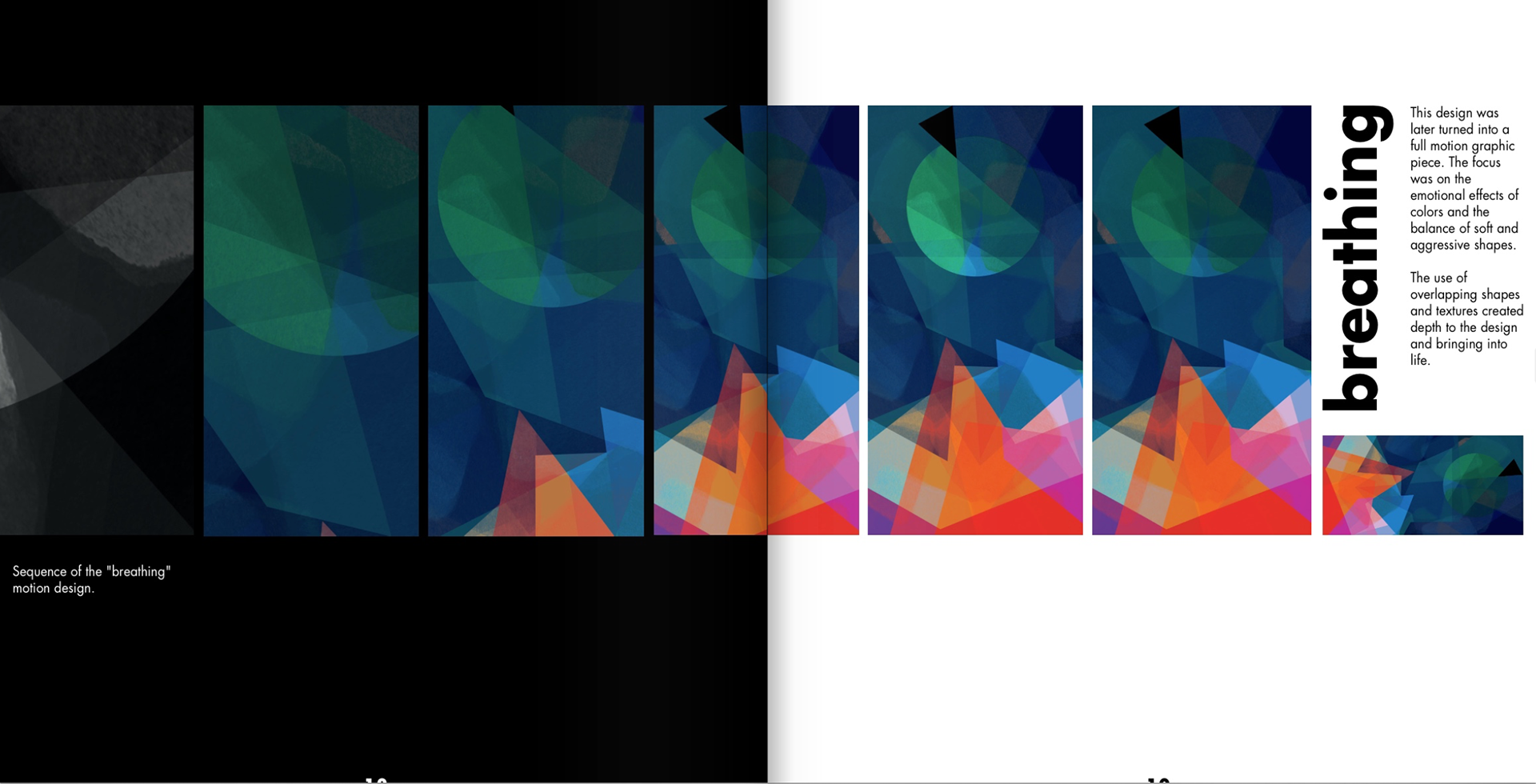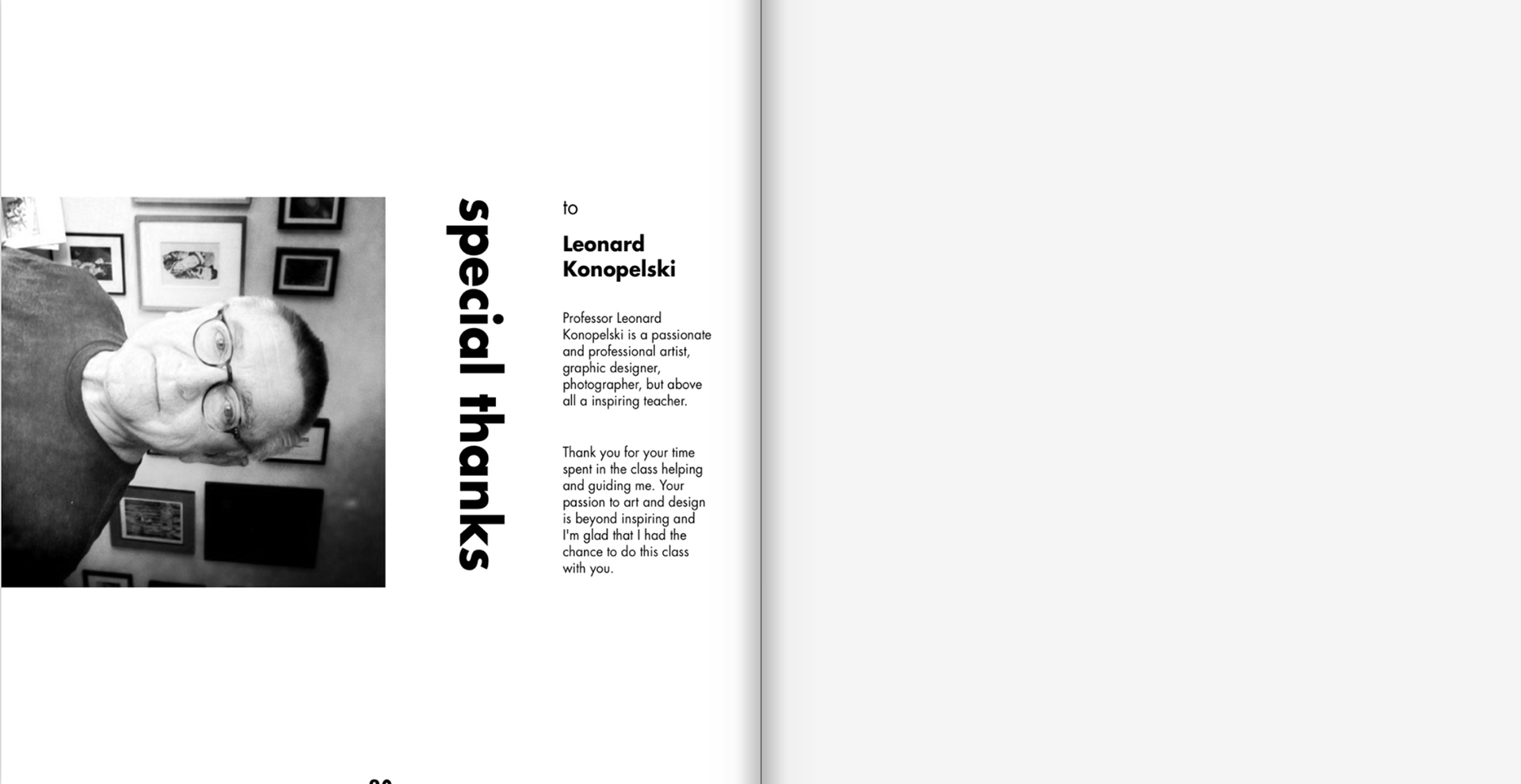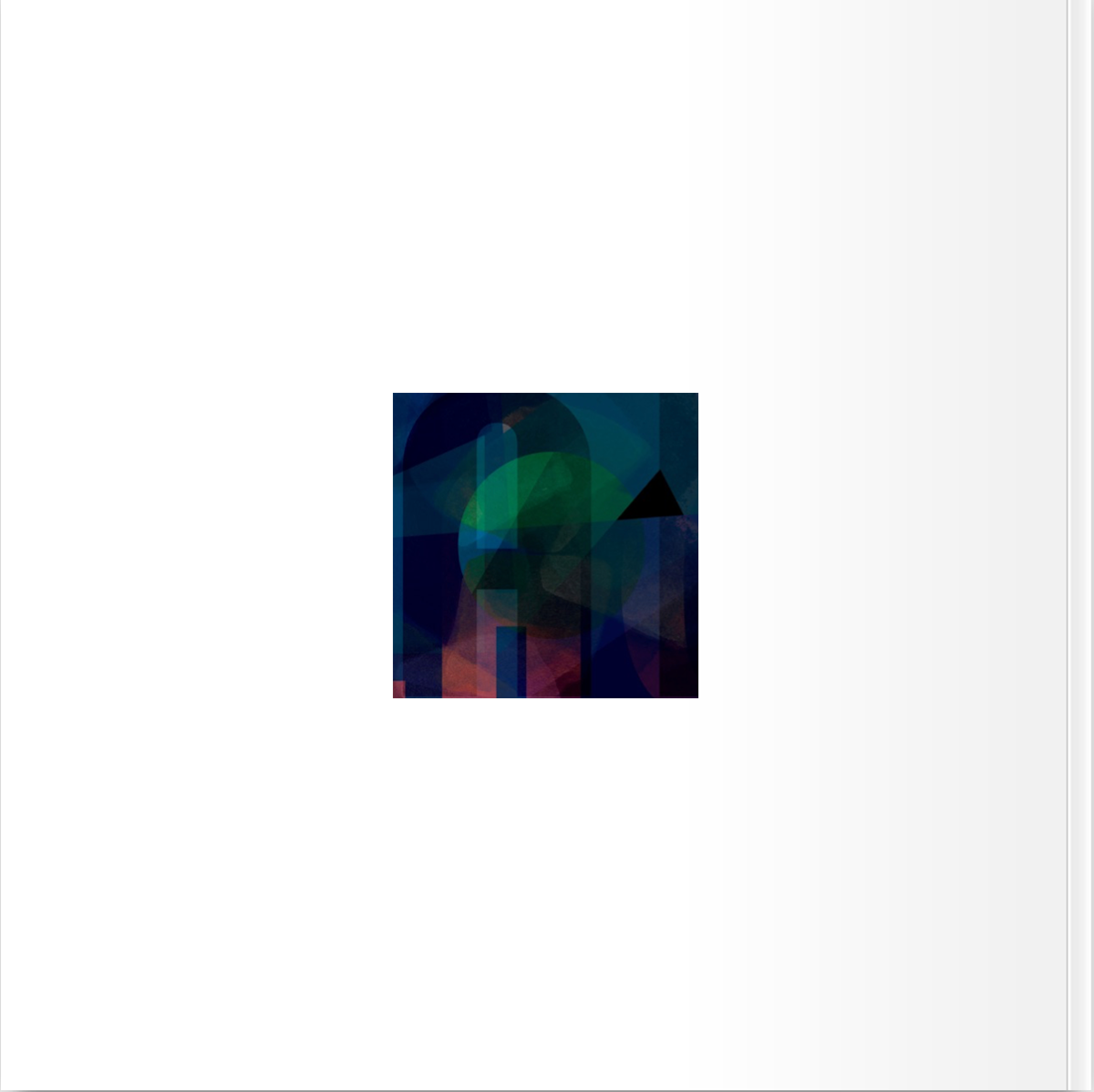 I also created some simple motion pieces for the book and some final designs.